A judge said Ryan Connell's mental health is well enough for him to be sentenced on a probation-violation charge that stemmed from his purported threats to two local schools.
At Connell's Wednesday afternoon court hearing, Circuit Judge Richard "Ric" Howard found the 35-year-old Floral City man is competent to be sentenced up to five years Thursday afternoon for violating the terms of his March probation.
Connell's probation originated when he head-butted a corrections officer in July 2017. He broke his probation conditions on July 31, when he tested positive for drug use in Mental Health Court and busted the window of a courthouse holding cell.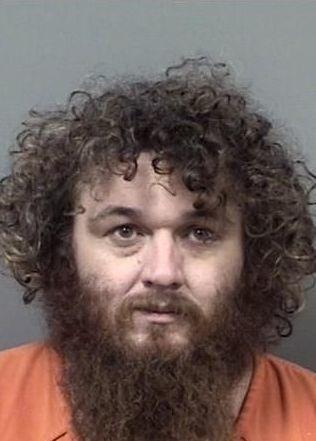 As Citrus County Sheriff's Office bailiffs were jailing him, Connell said several times he would "shoot up" and attack students at Inverness Primary School and Citrus High School.
Connell said similar statements to a jail psychologist and his father in a pair of recorded phone calls from jail.
Prosecutors announced on Aug. 15 they couldn't charge Connell for what he said because it doesn't meet the statutory criteria to pursue a charge of "writing threats to do harm or kill."
Howard's ruling from Wednesday was based off of three reports from separate psychologists who evaluated Connell since his July 31 arrest. One of those reports stated Connell was incompetent, and two of them, including the latest, deemed Connell competent.
Howard was planning to sentence Connell Wednesday, something the judge said he discussed with attorneys during a chambers conference.
Assistant State Attorney Nicole Morris and Connell's lawyer, Assistant Public Defender Susan Falardeau, reminded Howard he had to decide if Connell was competent in a prior hearing beforehand.
Howard asked why he still had to wait to sentence Connell. Morris said her witnesses weren't lined up to testify Wednesday.
State legislators, county school and sheriff's officials said they've been working to amend laws so that verbal threats can be prosecuted.
Rep. Ralph Massullo, R-Lecanto, filed a bill that would make a it felony for a person to say they'll attack someone or a building with a weapon.
Connell also faces a misdemeanor charge of criminal mischief for his alleged breaking of the holding cell window, and has a pretrial hearing for that case scheduled for Dec. 2.