Editor's Note: This story was updated with comments from the Citrus County School District and information from court filings.
A homeless man from Crystal River was arrested Wednesday morning for trying to steal a water bottle from a school bus and its crew who were feeding children.
Citrus County Sheriff's Office deputies responded to the Citrus County School District's meal-distribution site at the intersection of Griffith Avenue and Avocado Street near Crystal River, where they found Anthony Loren Edwards, Edwards' arrest report shows.
After 31-year-old Edwards ignored their commands to stop while walking away from them, deputies detained him in handcuffs.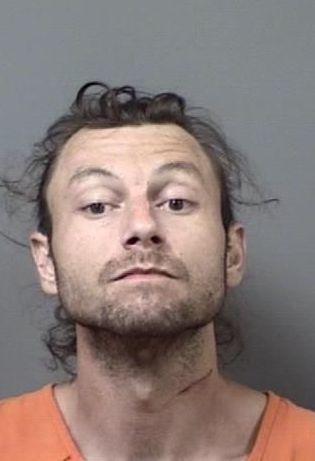 School district workers giving out student breakfasts and lunches from the parked bus told deputies Edwards asked them for a bottle of water, and was told he couldn't, according to his arrest report.
Since mid-March, because of campus closures due to COVID-19, the school district setup drive-thrus and bus stops where school-aged children and their families can pickup food and beverages. 
School district spokeswoman Lindsay Blair said Thursday afternoon there is no bottled water on the buses that transport packaged meals, just juice for the children.
Edwards then ran to the back of the school bus, reached into its open door and tried to get into a cooler, which was shut closed by school staff before Edwards could get anything.
In an interview with deputies, Edwards admitted to asking for water and peeking inside the cooler on the school bus, his arrest report shows.
Deputies arrested Edwards on charges of burglarizing an occupied conveyance and disrupting a school function. He was jailed under a $15,500 bond.
At Edwards' first appearance in court, a judge lowered his bond to $5,500, court records show. Edwards' arraignment was set for June 16.