Charles Curtis Couch decided to leave his fate in the hands of a judge after admitting that he caused a crash during a police pursuit that killed a Homosassa man and injured his wife.
Couch, 39, pleaded no contest Wednesday morning to charges of leaving the scene of a vehicular homicide, aggravated fleeing and eluding that resulted in damage or injury, habitually driving without a valid license and failing to appear for a court hearing, court records show.
After ratifying Couch's plea, Circuit Court Judge Richard "Ric" Howard scheduled the Spring Hill man's sentencing for July 17, when the judge can order Couch to serve up to 50 years in prison, according to court filings.
Howard also designated Couch a habitual felony offender, or HFO, which allows punishments for Couch's two first-degree felony charges to extend beyond the maximum 30 years for those offenses.
Couch was set to stand trial next week for his role in a July 3 car chase with Citrus County Sheriff's Office deputies through Homosassa that ended with Couch colliding with a vehicle occupied by Martin and Shelia Jacobs.
Martin Jacobs, 77, died July 15 from his injuries. Shelia Jacobs, 75, was hospitalized and later released.
Had a jury convicted Couch at trial of either the vehicular homicide or aggravated fleeing and eluding charge — along with Couch's HFO label — Couch would have faced a life sentence.
ACCUSED MURDERER GETS DEADLINE TO DECIDE ON WHETHER TO FACE TRIAL
Emery Nicholas Whitt has until the end of July to either change his not-guilty plea or set a trial date for his alleged 2017 slaying of his Homosassa roommate, Ryan Michael McClellan.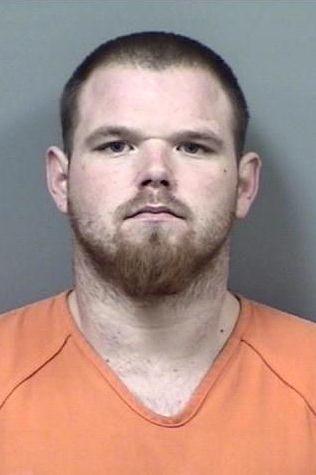 Howard scheduled Whitt's plea-or-set hearing for July 31, when the 26-year-old Virginia man and his attorney, Assistant Public Defender Ed Spaight, will give the judge an idea about how he wants to resolve his case.
Whitt is charged with second-degree murder with a firearm, and faces up to life in prison if convicted in the shooting death of 33-year-old McClellan in mid-September 2017. 
McClellan's family reported him missing Sept. 20, and a sheriff's deputy discovered what would be identified as McClellan's remains on Nov. 26, 2017, inside a trash can in a wooded area off of American Avocet Point in Lecanto.
Sheriff's-office investigators questioned Whitt after learning a large amount of cash was withdrawn from McClellan's bank account, and found Whitt with McClellan's personal items and firearms.
Authorities had to extradite Whitt to Virginia to face unrelated charges there as sheriff's detectives continued to build their case against him.
After his return to Citrus County last December, he was jailed for failing to appear for court hearings on his other fraud case and charged with McClellan's murder Dec. 19.