Editor's Note: This story was updated with Patrick Walter Stambaugh's mugshot.
A Crystal River man decided to leave up to a decade of his life in a judge's hands for almost killing someone during an argument.
Patrick Walter Stambaugh pleaded no contest Thursday, July 22, to a charge of attempted premeditated murder.
Stambaugh agreed to change his not-guilty plea in exchange for a state prison sentence of up to 10 years.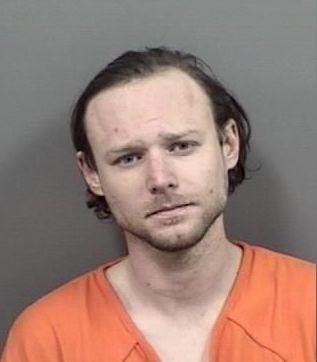 Citrus County Circuit Court Judge Richard "Ric" Howard will decide the 34-year-old's punishment during a Sept. 14 sentencing.
Stambaugh also had an option of taking a 10-year plea offer from Assistant State Attorney Patricia Diaz, but opted with his open plea to have Howard possibly give him a lower sentence.
Assistant Public Defender Alex Lizanich, Stambaugh's lawyer, told Howard he has out-of-town witnesses coming to speak for Stambaugh. Lizanich also said his client's victim didn't want to be involved in the case.
Citrus County Sheriff's Office deputies arrested Stambaugh Jan. 15 during their response to a domestic fight at an address off of West Mayo Drive in Crystal River.
Deputies found an emotional Stambaugh standing and screaming outside a house, brandishing a large knife and covered with blood, according to the arrest report.
Stambaugh approached a deputy who, with their sidearm aimed at Stambaugh's chest, ordered him to drop the knife, which Stambaugh did before he was detained.
After speaking with Stambaugh, witnesses and Stambaugh's victim, deputies reported Stambaugh struck the victim multiple times and choked them until they lost consciousness. 
According to his arrest report, Stambaugh also put the knife up against the victim's throat, and threatened to take their life before his own. His victim was hospitalized with traumatic injuries, including a broken jaw, facial lacerations and head injuries.
Stambaugh's original charges of aggravated battery and domestic battery by strangulation were dropped. 
Woman rejects six-year deal in home-invasion case; trial date set
Jessica Marie Hill rejected the prosecution's offer to spend six years in prison for aiding in an alleged home invasion involving the homeowner getting his finger severed.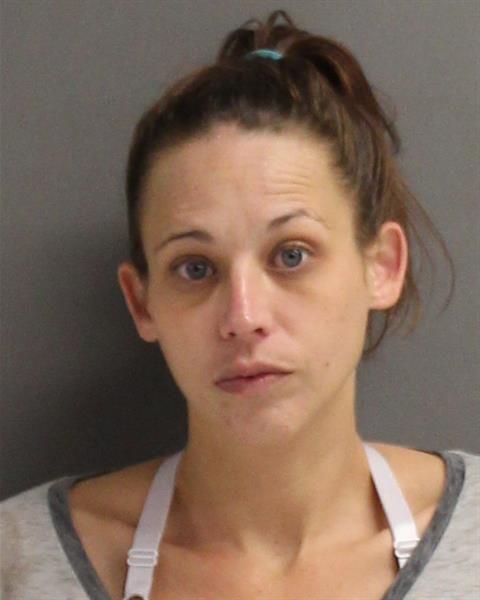 After Hill made her decision Thursday, Howard set the Dunnellon 34-year-old's trial for the week of Nov. 29. Howard also scheduled Nov. 8 as Hill's final pretrial hearing.
Hill's codefendants, Daytona 31-year-old William John Olsen Jr. and Summerfield 41-year-old Dorothy Jane Ball-McDuffie, share similar court dates.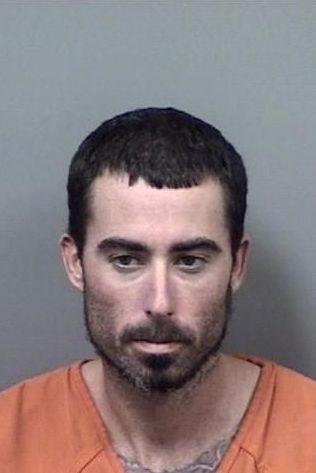 Arrested in December 2019, the trio faces charges of armed kidnapping, armed robbery, burglary involving a battery, witness intimidation and grand theft.
It's alleged Hill and Ball-McDuffie aided Olsen in a scheme to break into a house off of East Quail Court in Inverness to rob a safe. Once he and Hill broke into the home, Olsen threatened the homeowner at gunpoint to unlock his safe.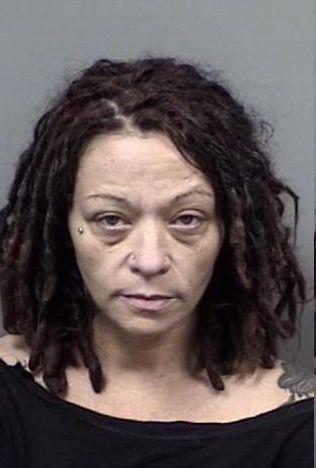 When the man refused, Olsen used a pocketknife to sever one of his fingers and slice one of his toes. Olsen then struck the man multiple times until he lost consciousness. 
Olsen, Hill and Ball-McDuffie used a dolly to load the safe onto a truck bed, but the safe fell onto the driveway soon after they drove away.
When he awoke, the injured homeowner found his phones broken causing him to dial out from a rotary phone in his garage.
After pulling them over, deputies arrested Olsen and Ball-McDuffie, whose descriptions were given by the homeowner. Hill was apprehended the next day in Volusia County while driving the homeowner's stolen vehicle. 
Assistant State Attorney Kevin Davis told Howard Hill is still interested in testifying against her alleged accomplices. 
"She's never said, 'I don't want to do that anymore,'" the prosecutor said.
Man charged in 25-year-old capital sex case looking for plea offer
Prosecutors aren't offering a plea deal to Allen Anthony Feliciano, the Inverness 49-year-old accused of sexually abusing two women between 1996 and 2000.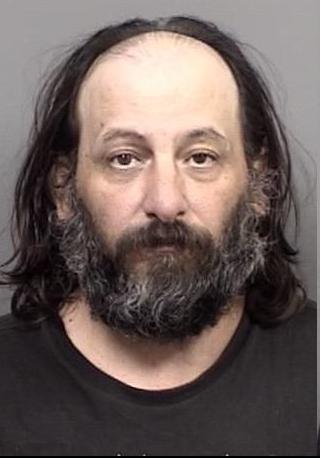 Arrested in April while in St. Augustine, Feliciano was charged with sexual battery of a child 12 years old or younger, sexual battery of a child between 12 and 16 years old and lewd and lascivious molestation of a child younger than 12 years old.
Three women — ages 28, 45 and 29 — reported Feliciano's alleged sexual abuse from when they were younger. Feliciano is being charged for abusing two of the women.
Feliciano faces a mandatory sentence of life in prison if convicted of sexual battery of a child younger than 12.
Davis told Howard he wasn't offering Feliciano any deals short of trial.
Feliciano's lawyer, Assistant Public Defender Luke Waatti, asked Howard to schedule another court date so he could speak with his client and relay a plea offer to Davis.
Howard scheduled Feliciano's next hearing for Sept. 17.