Joshua Nathaniel Marsden decided Monday to stop defending against allegations his street racing last January caused a crash and an Inverness woman's death.
Instead, the Inverness 25-year-old opted in court to leave his fate up to a judge.
Marsden pleaded no contest to his vehicular-manslaughter charge in exchange to have Circuit Court Judge Richard "Ric" Howard sentence him Jan. 29 to up to 15 years in prison — the maximum punishment for Marsden's second-degree felony.
"I can do anything less than that," the judge said to Marsden and his attorney, Roxanne Dean, who assured Howard she spoke with Marsden over his waiver of rights under his plea change.
Howard allowed Marsden to remain released on bond, but warned him not to violate his bail conditions or get arrested.
"If that happens," the judge said, "then I can assure you sentencing will be moved up, regardless of the date."
Howard also ordered a pre-sentence investigation report on Marsden because Marsden doesn't have a prior felony conviction. 
Florida Highway Patrol troopers in January arrested Marsden in connection to the Jan. 3, 2018 afternoon collision outside Inverness that killed 77-year-old Idaisa Baylon.
Assistant State Attorney Blake Shore said Marsden was racing his Nissan 350Z against a Corvette on wet westbound lanes of State Road 44 when Marsden lost control of his car, which spun across the road's eastbound lanes near Arlene Avenue.
Marsden's car then struck a Honda Civic driven by Baylon, who later died at a hospital. Responders also hospitalized Marsden for serious injuries, and he was released the next day.
Man due for trial on sex-abuse charges changes plea for 10 years in prison
Instead of letting jurors hear his case this week, 29-year-old Nicholas Taylor Smith decided Monday to take a prosecutor's offer to spend roughly 10 years in prison for sexually abusing and touching two girls over the course of several months.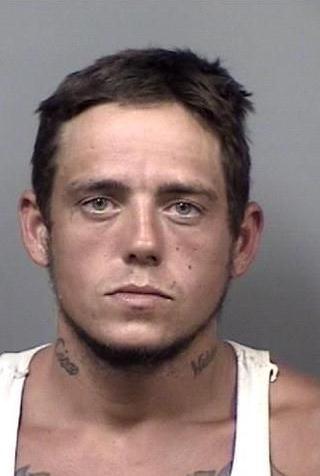 Accepting Assistant State Attorney Debra Munchel's plea proposal, Smith pleaded no contest to two counts of lewd and lascivious battery and two counts of lewd and lascivious molestation — second-degree felony charges that carry a maximum prison term of 60 years.
In accordance with Smith's agreement with Munchel, Howard adjudicated the Dunnellon man guilty and sentenced him to 129 months behind bars. 
Following his imprisonment, Smith must serve two years of sex-offender probation, during which he must wear a GPS monitoring device.
Smith also has to register as a sex offender for the rest of his life.
Reading a summary of Smith's offenses to Howard, Munchel said Smith battered and molested a pair of girls, ages 12 and 14, between December 2018 and May. 
In an interview with Citrus County Sheriff's Office detectives, Smith denied touching the girls, according to his arrest report.
Inverness man denies final offer, takes child-molestation case to trial 
Franklin Rider chose Monday to deny a final offer from prosecutors and take his child-molestation case to jurors this week.
Opening statements in the 59-year-old Inverness man's trial are slated to start Wednesday morning, and trial proceedings could go into Thursday, attorneys told Howard.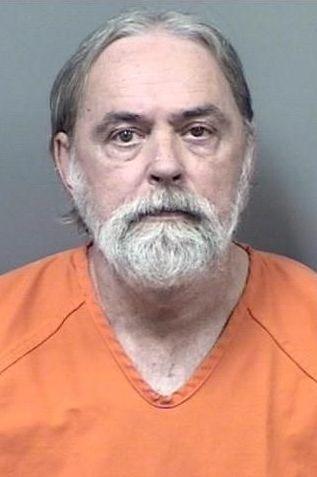 Rider faces four counts of lewd and lascivious molestation of a child under 12 years old. Each of his felony charges carry prison terms of up to life, including a minimum-mandatory sentence of 25 years, if there's a conviction at trial.
It's alleged Rider molested two girls between May 2004 and April 2019, according to reports. He was jailed in April. According to his arrest report, Rider admitted to the allegations in an interview with sheriff's office investigators. 
Before a jury was selected Monday, Assistant State Attorney Shannon Schlarf made Rider an offer to serve 25 years — day-for-day — in prison, followed by a lifetime of probation as a sexual predator, if Rider no longer contested his charges.
Rider turned the prosecutor's offer down. Schlarf and Rider's attorney, Assistant Public Defender Susan Falardeau, then selected a panel of seven jurors, including one alternate.