Ricky Lee Pope, the alleged owner of the most methamphetamine and fentanyl seized ever by Citrus County Sheriff's Office deputies, was charged again for trying to hide more drugs in jail.
Pope was being processed Jan. 31 at the county jail for his 20 felony narcotic and firearm charges from Jan. 30 when a surveillance camera recorded him take a plastic baggie from his boot and throw it across the intake room, according to Pope's arrest report, obtained Thursday.
Corrections officers and a sheriff's deputy recovered the bag, which had 26.60 grams of meth, 1.4 grams of heroin and 0.86 grams of cocaine inside, the arrest report shows.
In an interview with the deputy, Pope, 56, of Citrus Springs, admitted to having and tossing the bag, his arrest report states.
Pope was then arrested and charged with trafficking in meth, tampering with evidence, possessing drug paraphernalia and two counts of possessing a controlled substance. His bond was set at $35,000.
Those latest charges increased Pope's total bond amount for this three separate felony cases to $221,000, court records show. Pope is still in custody, according to the county detention facility, awaiting his Feb. 10 arraignment in court.
Pope was first arrested the afternoon of Jan. 30, after sheriff's deputies took several firearms and nearly $131,000 in narcotics from Pope's sports car and house, prior reports show.
Deputies pulled Pope over for not stopping the red Chevrolet Camaro he was driving at a stop sign on U.S. 41, outside of Dunnellon. Pope's 32-year-old son, Justin Derrick Minor Pope, of Hernando, was in the passenger seat.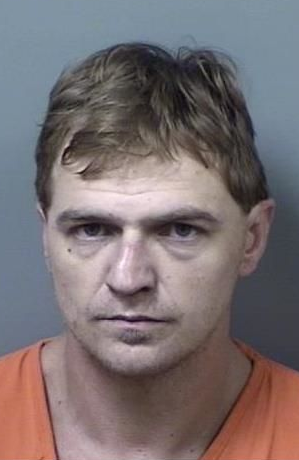 During a search of the vehicle, deputies found meth, heroin, ecstasy and 12.2 grams of marijuana allegedly belonging to Pope.
Justin Pope was also arrested and charged with two counts of possessing a controlled substance. His bond was set at $4,000.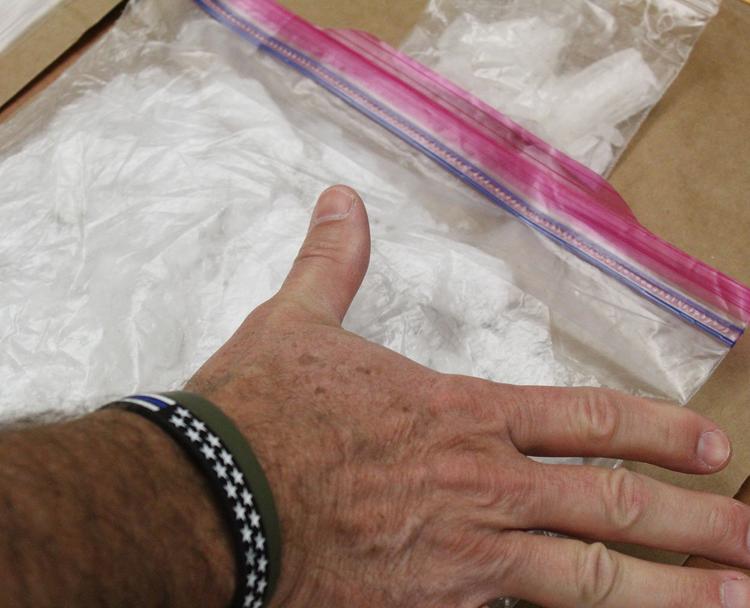 A few hours later, the sheriff's office obtained a warrant to search Pope's home, where deputies found 1.1 pounds of meth, 6.15 pounds of cannabis, 1.9 ounces of ecstasy, three fentanyl patches, 11 vials of steroids and drug-packaging materials.
Deputies also recovered a pistol, a revolver with an attached homemade suppressor, an assault rifle and three shotguns. Pope was charged for having the firearms and ammunition because it's illegal for him, a three-time convicted felon, to possess them.