A good deed turned violent when a homeless man from Crystal River allegedly struck a stranded motorist with a piece of rebar because he thought a shoe of his was stolen.
Kenneth McClellen Adkins, 37, faces a charge of aggravated battery with a deadly weapon.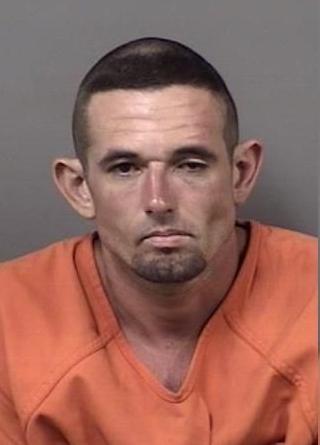 According to Adkins' arrest report, Citrus County Sheriff's Office deputies responded Monday, July 19, to the 5500 block of West Bonanza Drive in Beverly Hills, where they met with a man who had been delivering building supplies to the address.
He told deputies his truck got stuck in sand while he was unloading when a man — later identified as Adkins — walked onto the construction site to help get the truck unstuck.
Adkins showed the man a child's sized sports cleat before he went back to helping him, but then told the man one of the shoes went missing.
Adkins looked for the shoe before he picked up a piece of rebar, approached the man and asked him what he did with the shoe. Adkins then swung the rebar at the man, who blocked the weapon with his forearm, according to the arrest report.
In his defense, the man picked up a shovel and swung it at Adkins, who retreated, still claiming the man stole his cleat. Deputies documented the man's injuries to his arm.
Deputies searched the neighborhood for someone fitting the description of the man's assailant, and found Adkins, who matched the description, walking on West Bonanza Drive near North Yacht Terrace.
Adkins, according to his court-filled arrest report, told deputies he believed the motorist he was helping stole his cleat, and he grabbed the rebar to scare the man, but denied swinging it.
Deputies arrested Adkins, whose bond was set at $10,000. His arraignment was set for Aug. 23.