An Inverness man decided to stop fighting accusations he asked a teenage girl for sex and later molested her.
At his Monday morning court hearing, 53-year-old Roy Alan Blotz pleaded no contest to his charges of using a computer to solicit sexual conduct from a child and lewd and lascivious molestation.
Blotz' change of plea is in exchange for a sentence of up to 50 months in state prison, followed by two years of sex-offender probation and lifelong registration as a sex offender.
Circuit Court Judge Richard "Ric" Howard will sentence Blotz on Jan. 14. Howard also ordered for a pre-sentence investigation report on Blotz, because Blotz doesn't have felony convictions.
After Blotz' hearing, Assistant State Attorney Debra Munchel said Howard extended Blotz the plea offer during a recent chambers conference.
Blotz was facing between 42 months and 20 years behind bars for his illicit online and cellphone communications from February to June with a then-14-year-old girl, who he then molested in May.
In an interview with Citrus County Sheriff's Office detectives before his June 10 arrest, Blotz admitted to sending the girl messages and molesting her, prior reports show.
Howard allowed Blotz to remain released on bond until his sentencing, but said a new arrest would open Blotz up to the maximum punishment of 20 years.
It would be up to probation officials to decide if Blotz fits the criteria to wear a GPS monitoring device during his probationary term, Munchel said.
Vehicular homicide case could end short of trial 
Joshua Nathaniel Marsden's trial next week was postponed with expectations his vehicular homicide charge will resolve with the 24-year-old changing his not guilty plea.
Marsden's case will stay on Howard's Dec. 9 docket, but as a status hearing to decide whether the Inverness man will accept an offer or set another trial date, Assistant State Attorney Blake Shore said in court Monday.
If convicted by a jury of his second-degree vehicular homicide felony charge for the January 2018 crash that killed 77-year-old Idaisa Baylon, Marsden faces up to 15 years in prison.
It's alleged Marsden was racing westbound on State Road 44 and lost control of his Nissan 350Z, which spun across the road's eastbound lanes near Arlene Avenue near Inverness and struck a Honda Civic driven by Baylon, who later died at a hospital, reports show.
Marsden was hospitalized for serious injuries and released the next day. Florida Highway Patrol troopers later arrested and charged Marsden in January.
New trial dates for youth coach, prison guard accused of abusing young girl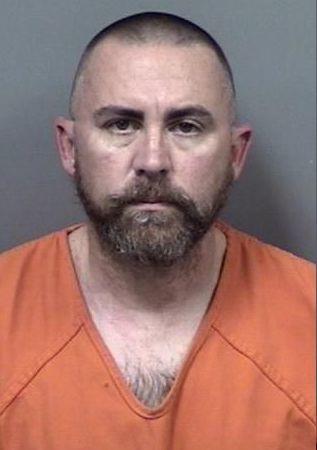 A personal emergency for Kenneth Slanker's attorney pushed back the Inverness man's trial next week until the week of Jan. 21.
Slanker, 42, will have a final pretrial hearing on Jan. 13, Howard ruled Monday.
He faces six, capital-felony counts of sexual battery and one count of showing obscene material to a minor. It's alleged Slanker sexually abused the girl, now in her mid-teens, since she was 5 years old. 
Following his February arrest, Slanker was removed from his assistant coaching position on a local junior varsity football team. He also was a corrections officer at a high-security federal prison in Sumter County.
Trial still on for man facing life sentences for allegedly molesting young girls
Franklin Edward Rider's child-sex case remains on Howard's trial docket for next week.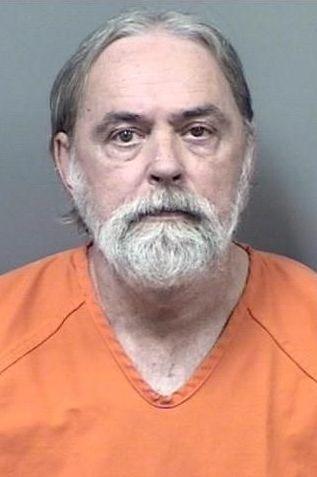 Assistant Public Defender Edward Spaight said Rider's attorney, Assistant Public Defender Susan Falardeau is ready for jurors.
It's alleged Rider, 59, molested two girls from May 2008 to April 2019, according to reports. He was jailed in April.
Munchel said prosecutors are offering Rider an offer of life in prison if he changes his not guilty plea to his four counts of lewd and lascivious molestation of a child under the age of 12. Each charge carries a punishment of up to life behind bars if there's a conviction by jury.
"I'm assuming Mr. Rider is not interested in that offer?" Howard asked.
"No, sir," Rider responded.