Anthony James Knowles, the Dunnellon 28-year-old accused of assisting in a beating and robbery of another man, had trial dates set for his other felony case.
Knowles will stand trial the week of Feb. 17 for a second offense of battery and violating his pretrial release conditions, Circuit Court Judge Richard "Ric" Howard ruled at Knowles' Tuesday morning court hearing.
In that case, Knowles is accused of striking a woman in August, and messaging her in October when he was ordered by a judge not to contact her, court records show.
Knowles will have a final pretrial court date on Feb. 10.
Knowles is also scheduled to be arraigned Dec. 30 on a charge of aggravated battery causing great bodily harm in connection to Nov. 21's incident.
Assistant State Attorney Bryan Caughey told Howard he's likely going to file formal charges against Knowles of principal to aggravated battery and principal to robbery.
"This defendant is less culpable," the prosecutor said of Knowles.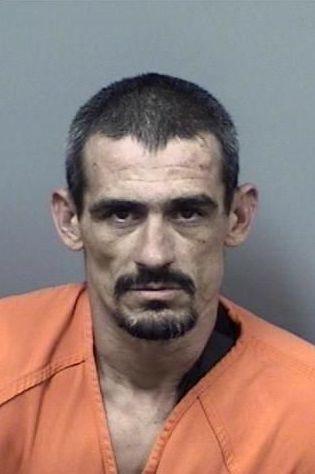 It's alleged Knowles and co-defendant Christopher Carlos Blas struck a man numerous times in Citrus Springs until he became unconscious, before Blas stole the man's truck, cellphone and wallet.
Blas, 39, of Dunnellon, pleaded not guilty Dec. 9 to his charges of armed robbery, aggravated battery, grand theft auto and theft, court records show.
Roofer accused of fraud nears pre-trial intervention, restitution
Attorneys continue to negotiate the terms of Jason Lee Beville's pre-trial intervention conditions and resolve the local roofer's fraud case without taking it to jurors.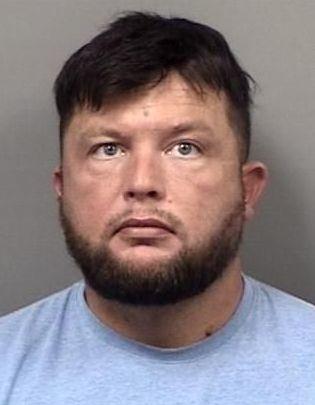 Beville's attorney Michael Kovach told Howard he and Caughey should have an agreement ready soon. Howard set Beville's next court appearance for Jan 14.
Pre-trial intervention, or PTI, is an alternative course of prosecution for first-time offenders, who, if they can complete their PTI's terms, can have their offense stricken from their record.
Caughey said after the hearing that placing Beville into PTI gives the two Citrus County roofing customers he allegedly defrauded a better chance of being made whole. 
In his two open criminal cases, 37-year-old Beville, of Lecanto, is charged with separate third-degree felony counts of grand theft between $300 and $20,000. 
As president over Elite Roofing and Gutters, Inc. in Crystal River, Beville is accused of taking two residents' nonrefundable deposits — a total $14,500 — without completing their roofing jobs.
Caughey said the affected homeowners are OK with Beville enrolling into PTI, adding that Beville's restitution in one case has been finalized.
Kovach said in a phone interview that his client's case was more a civil matter, not criminal.
Florida's Office of Statewide Prosecution looked into similar offenses Beville purportedly committed outside the county, but has not filed formal charges against Beville, Kovach said.
According to the Florida Department of Business & Professional Regulation, Beville is still licensed as a certified roofing contractor.