An Inverness man, who tossed a syringe out of a car he was a passenger in, now faces drug trafficking charges. The driver of the car has also been arrested.
Deputies found an ounce of methamphetamine and unprescribed pills in their car and later a trafficking weight of heroin during a strip search at the jail.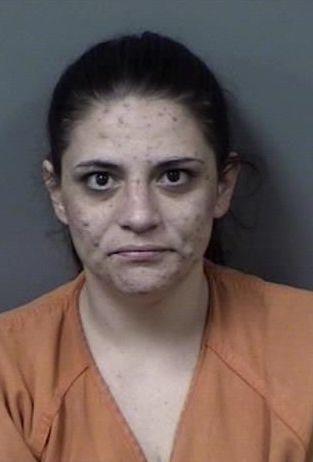 A Citrus County Sheriff's Office deputy pulled over 27-year-old Gabrielle Renee Berenger on Sunday after her passenger, Nicholas Henry Edmonds, threw out a syringe that struck Flores' cruiser as he was driving behind Berenger on State Road 44, arrest reports show.
Nicholas Edmonds, 25, told the deputy he had marijuana on him when asked about the smell coming from the vehicle.
During a search, deputies found 68 grams of meth, two digital scales, a box of syringes and glass pipes in the fold of Edmonds' seat, arrest reports show.
Edmonds, his arrest report shows, told deputies the meth was for personal use, bought with his recent tax return, but he sells the drug in order to support his habit.
Deputies arrested Edmonds on charges of trafficking in between 28 and 200 grams of meth, possessing less than 20 grams of marijuana and possessing drug paraphernalia. He was jailed under a $52,000 bond.
In a zippered wallet containing Berenger's ID, deputies found a strip of suboxone and three buprenorphine naloxone hydrochloride pills, arrest report shows.
Berenger was arrested on charges of possessing drug paraphernalia and two counts of possessing a controlled substance.
While undergoing a strip search at the Citrus County jail, Berenger was found with a pair of baggies containing 10 grams of marijuana and 6.5 grams of heroin.
She was arrested again on charges of trafficking in heroin, introducing contraband into a detention facility and possessing less than 20 grams of marijuana. 
Berenger's total bond was set at $58,000.