A Lecanto man faces federal charges for having an unlawful shotgun as a five-time convicted felon.
U.S. Attorney Maria Chapa Lopez on Monday, Jan. 25, announced a two-count indictment against Brandon Teddy Barnes, alleging the 29-year-old possessed a weapon unregistered under the National Firearm Act and possessing a firearm and ammunition as a convicted felon.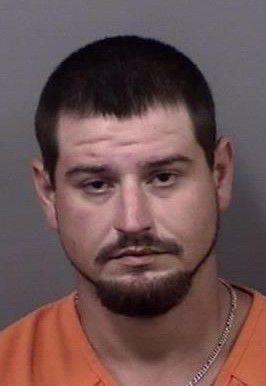 If convicted, Barnes could be sentenced to a federal prison term of up to 10 years.
Barnes' arrest was the result of Department of Justice's Project Guardian operation to help reduce gun violence with state and local authorities.
According to the Department of Justice and prior Chronicle reports, the Citrus County Sheriff's Office on June 10 raided a home in the 1400 block of West Cardinal Street.
Deputies apprehended Barnes and seized a loaded shotgun with a barrel shorter than 26 inches, making it subject to be registered under the National Firearms Act, which it hadn't been.
Barnes' handful of prior felony convictions for fraud and illegal drug possession also disallows him from owning guns and ammo.