Another federal charge was levied against the husband of a Dunnellon couple accused of breaching the Capitol alongside several others during the January riot.
A fourth indictment filed May 30 in the U.S. District Court of Washington D.C. added a count of evidence tampering to the list of charges for Kelly Meggs.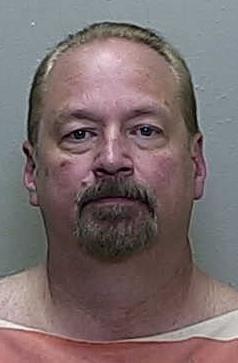 Meggs' attorney, David Wilson, pleaded not guilty during a telephonic court hearing Tuesday, June 1, to his client's five charges tied to the Jan. 6 Capitol attack.
Arrested Feb. 17, Kelly and Connie Meggs share charges of conspiracy, obstructing a government proceeding, destroying government property and entering restricted grounds.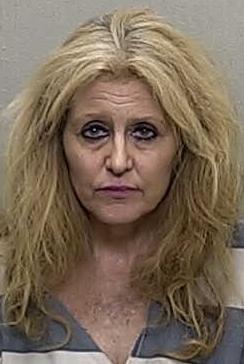 Prosecutors allege Kelly Meggs was the self-described leader of Florida's chapter of the Oath Keepers, one of numerous extremist groups involved in the Capitol raid. 
Kelly and Connie Meggs trained and prepared with several others to travel to D.C. and force their way into the Capitol in an organization, military fashion to stop legislators and former Vice President Mike Pence from certifying the 2020 election results.
Federal prosecutors, according to their latest indictment, name 13 defendants but list a total of 16 alleged conspirators tied to the Meggses' case.
U.S. District Judge Amit P. Mehta on Tuesday scheduled the Meggses' next court date for July 2, when he hopes attorneys will have a better idea on if a defendant is either taking their case to trial or taking a plea offer.
Mehta also set July 1 as the deadline for defense lawyers to file certain motions that don't seek to limit evidence, like motions to either dismiss charges or sever a defendant from the case.
"At least let's get started in filing motions to figure out the shape of this case," the judge said.
Connie Meggs was released in March to house arrest as court proceedings continue, and Kelly Meggs has remained in custody since he was apprehended.
Mehta on April 23 denied Kelly Meggs' latest request for pretrial release, citing Meggs' leadership in the Oath Keepers, his attempts to hide evidence and his ability to encrypt electronic communications.
Mehta also cited Kelly Meggs' intention to find and harm House Speaker Nancy Pelosi when he and others raided the Capitol.
"This new evidence only confirms the court's original assessment of defendant's dangerousness," Mehta's court-filed order states, "and that his release would endanger the community."
According to their attorneys, the Meggses are 12-year residents of Dunnellon in Marion County, and neither have a criminal history. 
U.S. Attorney Kathryn Leigh Rakoczy told Mehta on Tuesday the bulk of evidence has been shared with defense teams, including a terabyte of data containing the results and outcomes of search warrants and police interviews.
"We believe we're in a decent position in regards to defendants' discovery," the prosecutor said.
Rakoczy said prosecutors are still scouring through troves of internet accounts and footage from law enforcement body cameras and other .
Rakoczy added it's too premature to discuss plea offers with defendants, but expects those negotiations to happen within the next two months.
She asked Mehta to schedule another court hearing 60 days out so investigations can continue, and to allow the defense teams to discuss provided evidence with their clients. 
A handful of defense attorneys asked Mehta to set a trial date soon to stop federal prosecutors from filing more indictments, adding charges and defendants to delay rights to a speedy trial.
"I don't know where we end," said Carmen Hernandez, lawyer for codefendant Donovan Ray Crowl. "I'd like to know there's an end."
Defense attorneys also expressed concern over coordinating trial dates with 16 defendants and their respective lawyers.
Mehta asked Rakoczy if prosecutors considered splitting trial dates for groups of defendants.
Rakoczy said there'll be a time when those decisions can be made, but not until the defendants consider the evidence against them.
"We don't know what that landscape will look like," she said. "In 60 days, we'll be in a better posture to determine resolution outcomes."
Mehta slated another hearing for 30 days out, compromising with the interests of the prosecution and defense.
"It's in the best interest of justice," the judge said. "We'll get a sense of where we are."