Judges in Citrus County are moving priority cases along and are also looking at releasing low-level offenders from jail after coronavirus concerns put halts and delays to court proceedings.
"I do appreciate the public's support in understanding we're doing the best we can," said Circuit Court Judge Richard "Ric" Howard, the county's administrative judge. "We're going to get through it."
Three of Citrus County's circuit court judges — Howard, Peter Brigham and Carol Falvey — are also self-isolating after they came into possible contact with someone who tested positive for COVID-19, Howard said.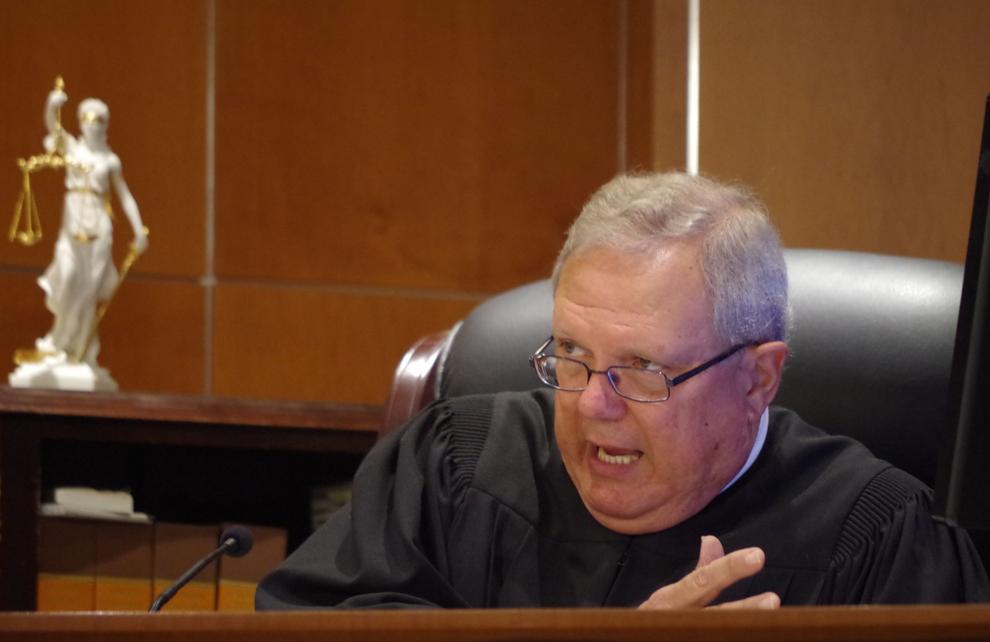 Howard said he was informed of the possible exposure March 13, prompting his 14-day isolation at home, returning to work March 27.
"I can't even be tested because I don't show any of the symptoms," Howard said. "All of our judges are anxious to come back."
Howard would not disclose who the confirmed case is or their role at the courthouse, but said their last contact with each other was March 13.
"It's a person frequently in contact with our court system," Howard said, adding he interacted with the person in his courtroom and during conferences in his chambers.
Many defense attorneys and prosecutors are also working remotely, according to Assistant Public Defender Edward Spaight, who supervises public defenders operating in Citrus County.
Spaight, who's working from home, said he was told Tuesday about coming into contact with a person March 12 at the courthouse who tested positive for the virus.
In an effort to slow the spread of COVID-19, judges statewide have limited case hearings to essential proceedings called "mission-critical hearings."
For the Fifth Judicial Circuit of Florida, which includes Citrus County, this protocol continues until March 27, but another Florida Supreme Court order could change that.
Circuit Judge Stacy Youmans and county judges Mark Yerman and Bruce Carney are presiding over the mission-critical hearings, Howard said.
Those include: first appearances, shelter hearings, Baker Act Hearings, Marchman Act Hearings, Emergency Guardianship Hearings, Risk Protection Order Hearings, Juvenile Detention Hearings, Initial Domestic Violence Injunction Hearings and bond motions.
Howard said judges are trying to conduct as many of these hearings electronically, by phone and through online court filings, minimizing in-person contact.
"No one's going to be denied access to the court, neither defendants or victims," Howard said.
Howard said local judges aren't hosting criminal arraignments because prosecutors and defense attorneys can respectfully file formal charges and pleadings online.
Civil cases, foreclosure and eviction hearings won't be heard, and jury selections were already postponed.
"There will be limitations and there will be delays, but we are very mindful of our responsibilities, and we want to make sure we're making this as seamless as possible," Howard said. "This is all new ground for us."
Judges are reviewing their dockets to decide if some defendants jailed under non-violent misdemeanor and felony charges can be released  to ease inmate numbers as court proceedings are slowed.
Florida prisons on Wednesday also stopped accepting new inmates for the time being.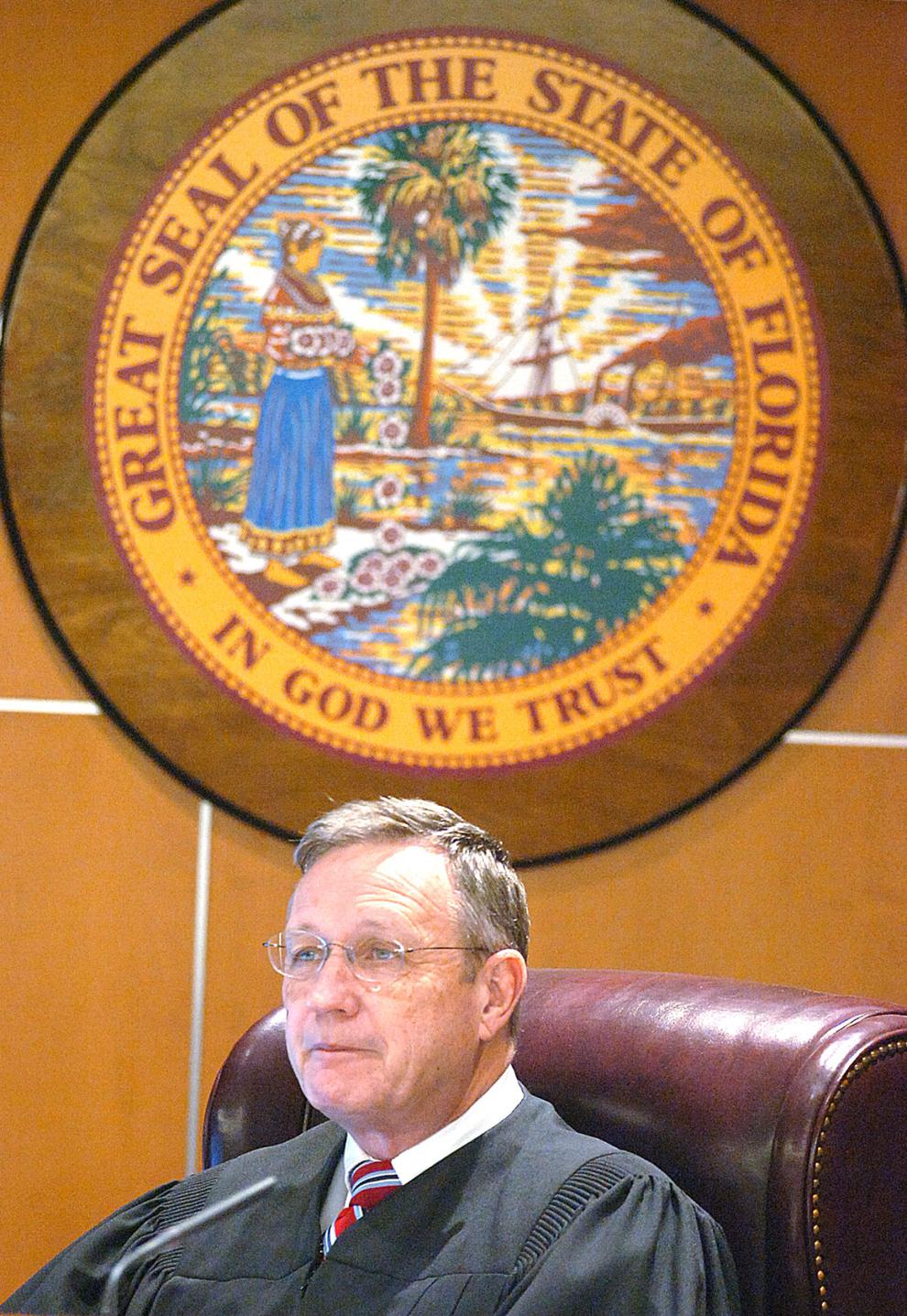 Yerman, who presides over misdemeanor cases, looked at releasing up to 40 inmates Friday from the Citrus County Detention Facility, giving some a notice to appear in court in 30 days, Howard said.
Howard said he'll review his felony cases to do the same when he returns to court.
Spaight said he appeared by phone during Yerman's hearing Friday afternoon.
He said the judge heard misdemeanor cases of defendants who are in jail either serving a sentence or awaiting a resolution in their case.
Yerman reduced many sentences to time served, released many of those recently-arrested on their own recognizance, and also accepted many defendants' pleas to serve probation or time served, Spaight said.
Yerman also directed law enforcement Tuesday to issue citations with notices to appear in court for people first charged with non-serious misdemeanor offenses, instead of arresting them.
CoreCivic spokeswoman Amanda Gilchrist said Friday the county jail, which has a capacity of 800, is not facing an overcrowding issue as it holds inmates awaiting transport to state prisons. 
Gilchrist could not say how many inmates are now housed at the jail, or how many of them are being held for prison.
Gilchrist said the jail also has no confirmed coronavirus cases and is accepting new inmates, each of whom are screened for symptoms of the virus. 
Gilchrist said testing decisions are determined by the Florida Health Department in Citrus County.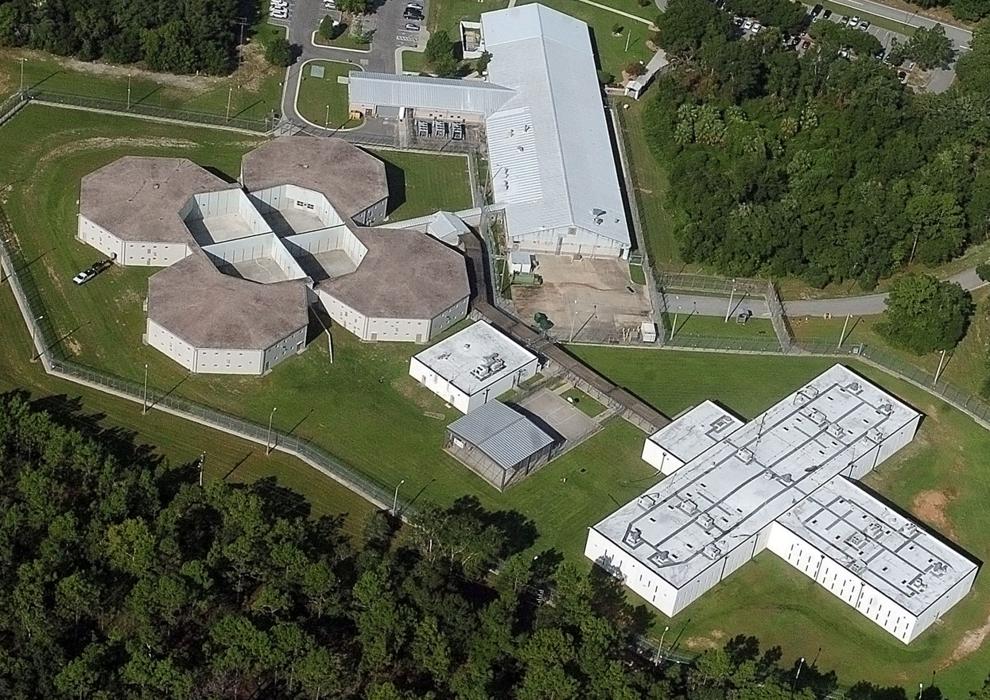 Attorneys are still allowed to see defendants at jails and prisons.
Spaight said he's spoken to his clients on the other side of the county jail's glass-divided visitor booths and through non-recorded phone lines.
Spaight said his clients charged with a felony are worried about their cases not being heard until May.
"I'm hopeful that in the near future, we'll be able to setup a means to get people in front of the judge to get cases that should resolve taken care of," Spaight said.
Howard said once normalcy returns, his courtroom will have a lot fewer people present for their hearings, curbing the spread of future contagions.
"Gone are the days when I have 150 people in my courtroom," he said.