Michael Kenneth Ball's fatal shooting of Tyler Dorbert in their Beverly Hills neighborhood was not justified. 
Circuit Court Judge Richard "Ric" Howard made the ruling Thursday, June 17, ending a two-day hearing to determine whether 64-year-old Ball was reasonably defending himself against 32-year-old Dorbert during an argument the morning of March 25, 2020.
Ball remains scheduled to stand trial the week of Aug. 2 on charges of second-degree murder and carrying a concealed firearm without a permit.
Had Howard found Ball was in his right to shoot and kill Dorbert under Florida's laws on justifiable use of force, the judge would have granted Ball immunity from further prosecution.
Citing evidence and testimony from the hearing, Howard said Ball was committing a crime when he shot Dorbert on South Monroe Street because he was hiding his gun illegally beforehand, making Ball ineligible for the state's self-defense protections.
Assistant Public Defender Ed Spaight, Ball's lawyer, said his client was lawfully armed because he was in the immediate vicinity of his house.
Howard also noted Dorbert had his hands up and was 10 feet away from Ball when Ball had his pistol drawn on him, but Ball decided in that moment of calm to open fire.
"There was silence, and then a bang," the judge said, adding Ball had no reasonable belief Dorbert was going to harm him. "You took the gun and shot him in the heart."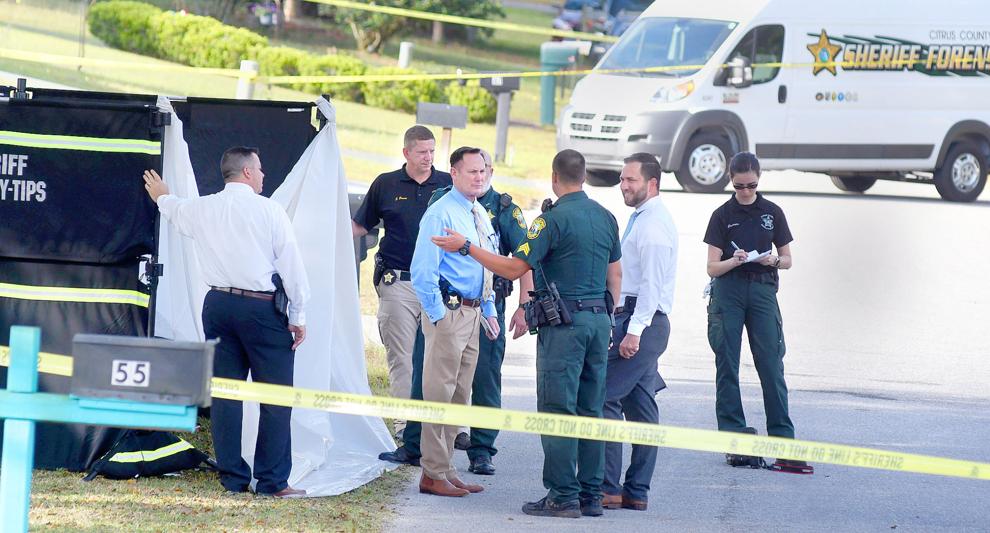 Dorbert fell back into his front yard, where he was pronounced dead. Ball went back inside his own house, where he left his gun, and went back outside as Citrus County Sheriff's Office deputies responded.
Spaight argued Dorbert had told a relative he was going to attack Ball, and ignored warnings not to approach him. Howard said Dorbert "never communicated his intentions" to Ball.
Most of Thursday was spent listening to Ball's five-hour recorded interview with detectives after he was detained from the shooting scene.
While Ball was waiting to be questioned, he grew irate and uttered numerous statements.
"The guy was going to murder me, and I had to defend myself," Ball said. "I shot him, I admit it."
When detectives read him Miranda Rights, Ball asked for a lawyer but withdrew his request.
Ball told investigators he moved to his house on the corner of Plaza Street and South Monroe Street over 30 years ago from New Port Richey. He lived catty-corner to the house Dorbert lived in with his fiancée, brother-in-law and two children.
Ball said his feud with Dorbert stemmed back to April 2018, when Dorbert purportedly struck Ball in his face for going onto his property to get a cat. No arrests were made in the case, and Ball didn't cooperate with deputies or want treatment.
Investigators paused their questioning and left Ball detained with a detective so they could keep processing evidence.
Impatient, Ball had curse-laden outbursts throughout the repetitive police interview, and also struck the wall with a fist because he wanted to contact his 82-year-old mother who was living with him. A detective had to walk Ball back to a chair.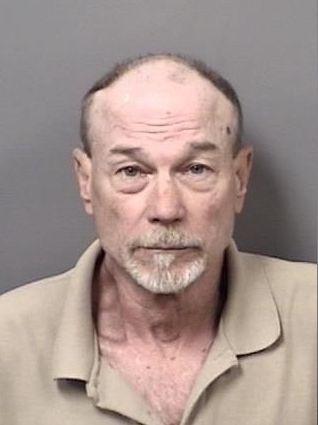 "I'm getting pissed," he said. "I should've just ate a bullet."
Howard also made note of Ball's aggression in the interview room.
Ball told detectives a friend gave him a Colt .45-caliber pistol to clean. Ball later claimed ownership of the firearm because he didn't want to identify his friend, a convicted felon.
"I was going to buy it anyway," he said. "I needed protection because I can't fight no more."
When asked if he had a permit to carry a concealed firearm, Ball said he was applying for one.
Ball said he tucked the pistol in his waistband and covered it with a sweatshirt the morning of March 25 before he got his mail because he was concerned Dorbert would attack him again.
"I had to worry about this guy," Ball said, claiming Dorbert was over 6 feet tall and weighed more than 200 pounds. "I should be able to go outside my house without getting beat."
At his autopsy, Dorbert was measured at 5 feet, 7 inches tall and weighed 159 pounds. Ball's height was measured at 5 feet, 8 inches, and he weighed 160 pounds, prior reports show.
When Ball got to the corner of his yard, he said, Dorbert began yelling at him from his own yard, starting an argument. Ball said he then walked down the road toward a neighbor a couple houses down from Dorbert to try and get a mediator.
"(Dorbert) started running his mouth," Ball said. "I wanted to see if I got this thing stopped … I wanted a witness, that's all."
Ball said Dorbert came at him from his yard, prompting Ball to show Dorbert the hidden gun. Howard said that didn't happen.
Ball said Dorbert continued to approach him, threatening to kill him, causing Ball to fire a round at Dorbert's chest.
"It just happened so fast … I just wanted him off of me," Ball said, adding he was trying to shoot Dorbert in his shoulder. "He deserved what he got … I just didn't want to get beat again."
Witnesses from the neighborhood testified Wednesday Dorbert was unarmed and didn't pose a threat to Ball. One neighbor said Dorbert had his hands up in a questioning gesture when Ball had a gun on him.
After speaking with Ball, detectives arrested him for unlawfully carrying a concealed firearm. Ball posted bail, but was arrested roughly a month later for Dorbert's second-degree murder.