A judge lowered the bond for a Citrus County teacher accused of trafficking in fentanyl and dealing in other narcotics.
Circuit Court Judge Richard "Ric" Howard granted Jeffrey Scott Brake's motion on Thursday, Sept. 23, to reduce the 52-year-old's total bond of $41,000 down to $13,500.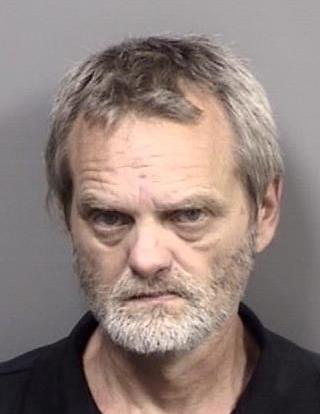 Charlie Vaughn, Brake's lawyer, argued for the judge to give his client a $5,000 bond, citing Brake's "strong family ties with the community."
Brake testified to living in the county since 1985, alongside his wife, two daughters and a sister. He also said he's been a Citrus County School District teacher for over 20 years.
Assistant State Attorney Patricia Diaz asked Howard to leave Brake's bond unchanged.
Citrus County Sheriff's Office authorities on Aug. 9 raided the RV Brake was living in on his family's Citrus Springs homestead off of West Edison Place. Brake said Thursday he was living in the RV because of marital problems.
Inside the mobile home, deputies discovered 4.1 grams of fentanyl, 2.3 grams of heroin, 1.8 grams of meth, a digital scale, hypodermic needles, used pipes covered with meth residue and several firearms.
According to his arrest report, Brake told sheriff's office investigators in a recorded statement he started smoking meth roughly two months ago because his prescribed medication wasn't working. Brake said he traded the heroin and fentanyl for sexual favors.
Brake was later charged with trafficking in between four and 14 grams of fentanyl, possessing heroin with intent to sell, possessing meth with intent to sell, possessing a residence with intent to traffic in a controlled substance, and possessing drug paraphernalia. 
If convicted as charged, Brake would face a prison sentence of up to 75 years.
Brake on Thursday denied having the illicit drugs.
Diaz told Howard detectives searched Brake's house on suspicions he was storing child pornography on digital devices, but, the prosecutor said, those investigations remain ongoing. 
Howard scheduled Brake's next court date for Nov. 18, and told Vaughn his client has to be present for every future hearing.
According to the school district, Brake worked as an educator since August 2001, teaching at seven schools — most recently at Citrus Springs Middle School.
School district spokeswoman Lindsay Blair said Thursday school board members voted Sept. 7 to suspend Brake without pay pending termination, which depends on the outcome of Baker's criminal case.
Baker requested a hearing Sept. 15 to appeal the board's decision, Blair said, but a hearing date has yet to be set.
According to the Florida Department of Education, as of Thursday, Baker's teaching certificate remained valid.
Another court hearing set for animal rescue owner charged with animal cruelty
Appearing to court Thursday via a live video feed from the Citrus County jail, Out of the Box Animal Rescue owner Robert Schweickert Jr. was scheduled to show Nov. 18 in court for another status hearing on his animal-cruelty case.
Schweickert's attorney, Luke Lirot, also told Howard he may ask the judge to explore giving his 57-year-old Dunnellon client a bond again.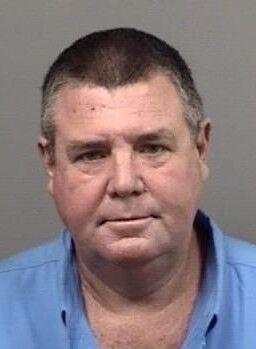 Howard revoked Schweickert's bond Aug. 16 after the judge found Schweickert violated the terms of his pretrial release condition by possessing animals. 
Citrus County Judge Bruce Carney also found Schweickert to be in contempt of court for the same reason in county civil court, and ordered him to serve a jail sentence until Oct. 30.
Deputies arrested Schweickert in January after sheriff's office animal control officers rescued 43 dogs, a pig and three chickens from unlawful and unsanitary living conditions inside Schweickert's rescue facility in Floral City.
Prosecutors charged Schweickert with four four felony counts of animal cruelty and 23 misdemeanor counts of animal cruelty.
Schweickert was released from custody in early February after he posted bail on a $10,000 bond until Howard revoked it, prompting Schweickert's rearrest in court.
Lirot told Howard Thursday he'll be relaying a plea offer from prosecutors to Schweickert for him to consider.
Also in court:
Howard on Wednesday scheduled David Jerome Lemon Jr's trial for the first-degree murder of 26-year-old Tyler Hopkins for the week of Feb. 14, according to court records.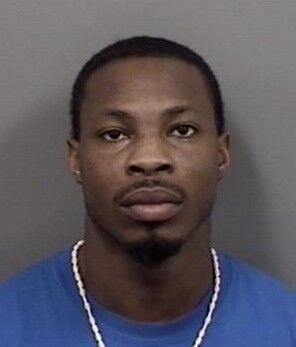 Howard also slated Feb. 7 as Lemon's final pretrial hearing date.
Lemon, a Crystal River 26-year-old, is accused of fatally shooting Hopkins Feb. 20, 2020, inside a parked vehicle off of Northeast First Street near Copeland Park in Crystal River. 
Hopkins' girlfriend and their 5-month-old child were also in the vehicle, but weren't injured. Prior to the shooting, Lemon and Hopkins had planned to meet for a fight.
Lemon was arrested in October and later charged in February with first-degree murder involving a firearm, shooting into an occupied vehicle and possessing a firearm as a convicted felon.