A federal judge told prosecutors they need to know soon when a Dunnellon couple and their alleged accomplices can view a bulk of evidence alleging they stormed the U.S. Capitol to disrupt the validation of the 2020 presidential election. 
U.S. District Judge Amit P. Mehta on Thursday, Oct. 14, gave the U.S. Attorney's Office until Oct. 22 to give him answers with a court filing.
"I'd like a status report within a week," he said during the hearing at the U.S. District Court in Washington. "Tell me exactly when the defendants will have access to this material."
Mehta said he would not let anymore evidential delays disrupt the April 19 trial date for the first batch of defendants, and would resort to "more firm judicial orders" to exclude additional incriminatory evidence from going to jurors if need be.
"It's an unprecedented case and an unprecedented amount of data," he said, "but what's not unprecedented is we have defendants charged with serious crimes ... and they've got rights."
After their February arrests, Kelly and Connie Meggs, a husband and wife out of the Dunnellon-area in Marion County, were indicted alongside 16 others in connection to their respective roles in the violent fray on Jan. 6 outside the Capitol.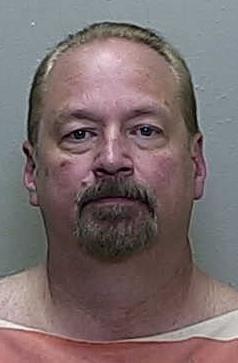 It's alleged the Meggses and their codefendants coordinated a trip to D.C. and forced their way into the landmark building in a military fashion and dressed in tactical gear to stop Congress and former Vice President Mike Pence from certifying Joe Biden's presidency.
For their alleged participation, Kelly and Connie Meggs were charged with conspiring to defraud, obstructing a government proceeding, destroying government property and entering restricted grounds.
Kelly Meggs also has an additional charge of tampering with evidence.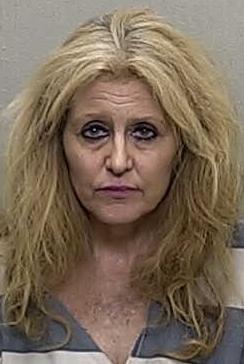 Unless his charges are dismissed, he accepts a plea deal or he's released, Kelly Meggs will likely stand trial in April alongside the two other defendants being held in pretrial custody.
Mehta had ordered Kelly Meggs to remain detained because of his purported leadership role with the Oath Keepers — one of the extremist groups involved in the Capitol riot.
It's unknown if Connie Meggs, who's been on house arrest since March, would stand trial either in April or with the second, undecided group of defendants on July 11.
U.S. Attorney Kathryn Rakoczy told Mehta on Thursday prosecutors have been working to populate digital databases on a rolling basis with internal police reports and video footage related to the attack for defense attorneys and their clients to access.
Rakoczy could not give the judge an estimated date as to when that could happen.
"It's still a work in progress," she said, adding investigations remain ongoing.
Michelle Peterson, of the Federal Public Defender's Office in Washington, which is working with prosecutors to share the evidence, said she expects other defense attorneys to get their licenses to access the sensitive materials by the end of the week.
These evidence databases are just a couple of many the Justice Department has been creating to publish for case preparations for the more than 600 people arrested in connection to the Jan. 6 siege.
Mehta wasn't happy with the progress of this case.
"We have got to move faster," the judge said. "At some point, 'we're continuing to work on it' won't be a satisfactory answer for me."
Defense attorneys echoed Mehta's worries, but were OK waiving their clients' rights to a speedy trial through to April.
"It's impossible to get a handle on a case where there's no outer limit to their investigation," lawyer Carmen D. Hernandez said.
Mehta said he's "as frustrated as anyone" but said he's "not even close" to penalizing the prosecution for its tardiness.
"I understand the concerns, but there's nothing I can do; I can't order the government to stop investigating," he said. "What I can do is set deadlines and set trial dates."
Mehta scheduled Dec. 6 as the next court hearing.