Editor's Note: This story was updated to show law enforcement had probable cause, not a warrant, for Kenneth Slanker's arrest on sexual battery charges.
Kenneth Slanker's purported confession to sexually abusing a young girl for about 10 years will be allowed at the youth coach and prison guard's trial next week.
Circuit Court Judge Richard "Ric" Howard made the ruling Monday morning at Slanker's hearing at the Citrus County courthouse.
Howard's order came after the judge, in his chambers, watched Slanker's recorded 2-and-1/2 hour questioning by Citrus County Sheriff's Office detectives from Feb. 6, 2019, when Slanker turned himself in after authorities obtained probable cause for the Inverness 42-year-old's arrest.
Prior reports show Slanker admitted to abusing a girl, now in her mid-teens, between 20 and 25 times from January 2009 to February 2019, across Citrus and two other counties.
Slanker's lawyer, Robert Christensen, argued during a Jan. 27 motion hearing to suppress Slanker's statements to sheriff's investigators, claiming his client was sleep deprived, impaired by prescribed anti-anxiety medications and was acquaintances with the interviewing detective.
Howard said there was no indication Slanker was forced or deceived to make mirandized statements during his police interview, and he showed no signs of diminished judgment.
"There's no showing of any discrepancies or any problems with the way miranda was read," the judge told Slanker. "You actually drove to the police department to report, and you were unusually cooperative with law enforcement officers…Your statement is completely admissible."
Christensen and Assistant State Attorney Shannon Schlarf on Monday will pick Slanker's trial jury.
Slanker faces three capital-felony charges of sexually battering a child under 12 years old, three life-felony counts of sexually battering a child between 12 and 16 years old and one count of showing obscene material to a minor.
Slanker worked as a corrections officer at United States Penitentiary Coleman II, a high-security federal prison in Sumter County. He was also removed from his assistant coaching position on a local junior varsity football team.
Trial still on for man accused of striking another with rake; 15-year offer rejected
Michael Sherman, 33, of Citrus Springs, rejected a prosecutor's offer Monday in court to serve 15 years in state prison for allegedly striking a man's head with a rake, causing a fracture.
Assistant State Attorney Bryan Caughey told Howard his offer to Sherman is the 15-year prison sentence Sherman would have to serve by law as a minimum if he's convicted of armed aggravated battery as a prison releasee reoffender or PRR.
"I can't go any lower," the prosecutor said.
Sherman turned Caughey's offer down and made a counter bid to spend 5 years behind bars, which Caughey denied. Howard kept Sherman's trial scheduled for next week, with jury selection Monday.
It's alleged Sherman struck a man twice last June in the back of his head with a rake outside an Inverness home off of East Quail Lane, according to Sherman's arrest report.
Doctors had to replace part of the man's skull with synthetic material.
Before his arrest in July, Sherman told sheriff's office investigators he struck the man in defense because he was acting suspiciously, his arrest report states.
Court records show Caughey also filed a notice to have Howard designate Sherman, following a possible conviction, as a habitual felony offender, or HFO.
If granted, an HFO label would upgrade Sherman's maximum punishment for his second-degree felony charge from 15 years to 30.
If jurors find Sherman guilty as charged, according to Florida law on punishing convicted PRRs and HFOs, Howard can sentence him to between 15 and 30 years in prison, of which Sherman must serve at least 15 years.
Sherman's eligibilities as a PRR and HFO stem from convictions on both his July 2008 arrest for aggravated battery in Citrus County, and his November 2014 arrest in Marion County for burglarizing a vehicle and grand theft.
According to the Florida Department of Corrections, Sherman was released last April from state prison after completing the respective sentences for his 2008 and 2014 offenses.
Sherman's latest alleged offense from June falls within the three- and five-year timeframe since his prison release in April, making him eligible as both a PRR and HFO.
Man's battery, robbery cases continued
Anthony Knowles' pair of felony cases, including one set for trial next week, was postponed until March 10, Howard ordered Monday in court.
Caughey and Knowles' attorney, Assistant Public Defender Charity Braddock, stipulated to the continuance.
Knowles was set to stand trial the week of Feb. 17 on charges of felony battery and violating pretrial release conditions.
In that case, the Dunnellon 28-year-old is accused of striking a woman in August and messaging her in October, disregarding a judge's order not to contact her.
Knowles also faces charges from November of aggravated battery and principal to armed robbery connected to his alleged involvement in beating and robbing a man in Citrus Springs.
It's alleged Knowles and his co-defendant, Dunnellon 39-year-old Christopher Carlos Blas, struck the man numerous times Nov. 22 until he became unconscious, before Blas stole the man's struck, cellphone and wallet, according to their arrest reports.
Blas was later charged in December.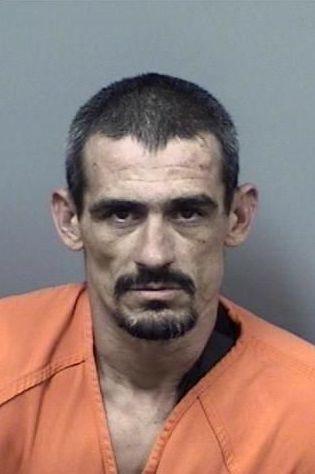 Due to "other legal reasons," Caughey on Jan. 16 dropped Blas' charges of theft and grand theft auto, court filings show.
Blas still faces charges of armed robbery and aggravated battery, and has a court hearing Tuesday.