John William Campbell saw more than two dozen of his neighbors on death row leave their cells at Florida State Prison for the last time.
"I watched 29 people get executed in six years. ... I watched the hearses leaving, and there was a body in there," he said, "... these are guys I ate with, laughed with, went to rec with, shared books, artworks and coins with…It was hard, but I was selfish ... because I wanted to die, I wanted to be executed."
Campbell's time never came to receive the ultimate punishment for plunging a hammer-hatchet into the head of his father Aug. 10, 2010, inside their Inverness home.
Instead, he has to serve a lifelong prison term within the Florida Department of Corrections. 
Campbell, 47, must also spend 95 years behind bars for a string of local robberies he committed leading up to his father's death, and for leading police in a pursuit the next day that ended with him crashing into a patrol car, injuring a Citrus County deputy.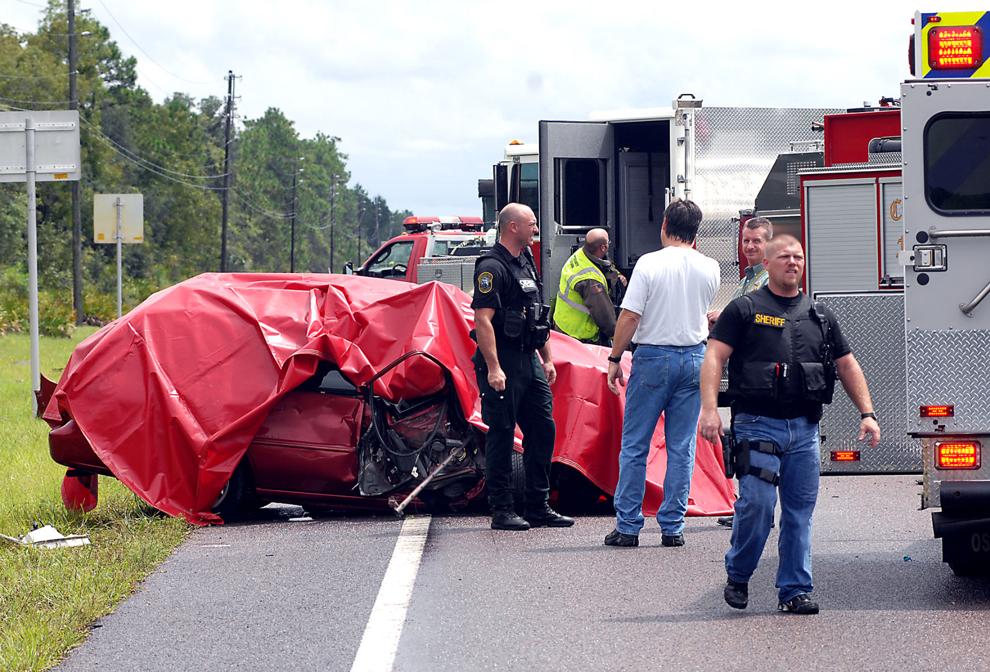 Since his amended sentence was ordered in June, Campbell's been residing at Baker Correctional Institution (CI), east of Lake City, but he's expected to move to another facility down the road.
Wherever he spends the rest of his life, Campbell will try to atone in between his jobs as the prison painter and muralist.
"I don't want to be the victim anymore; I wish I could make amends," he said. "Everyday, I wake up and try my best with God's help to show kindness, compassion and love 'cause it was shown to me when I didn't deserve it."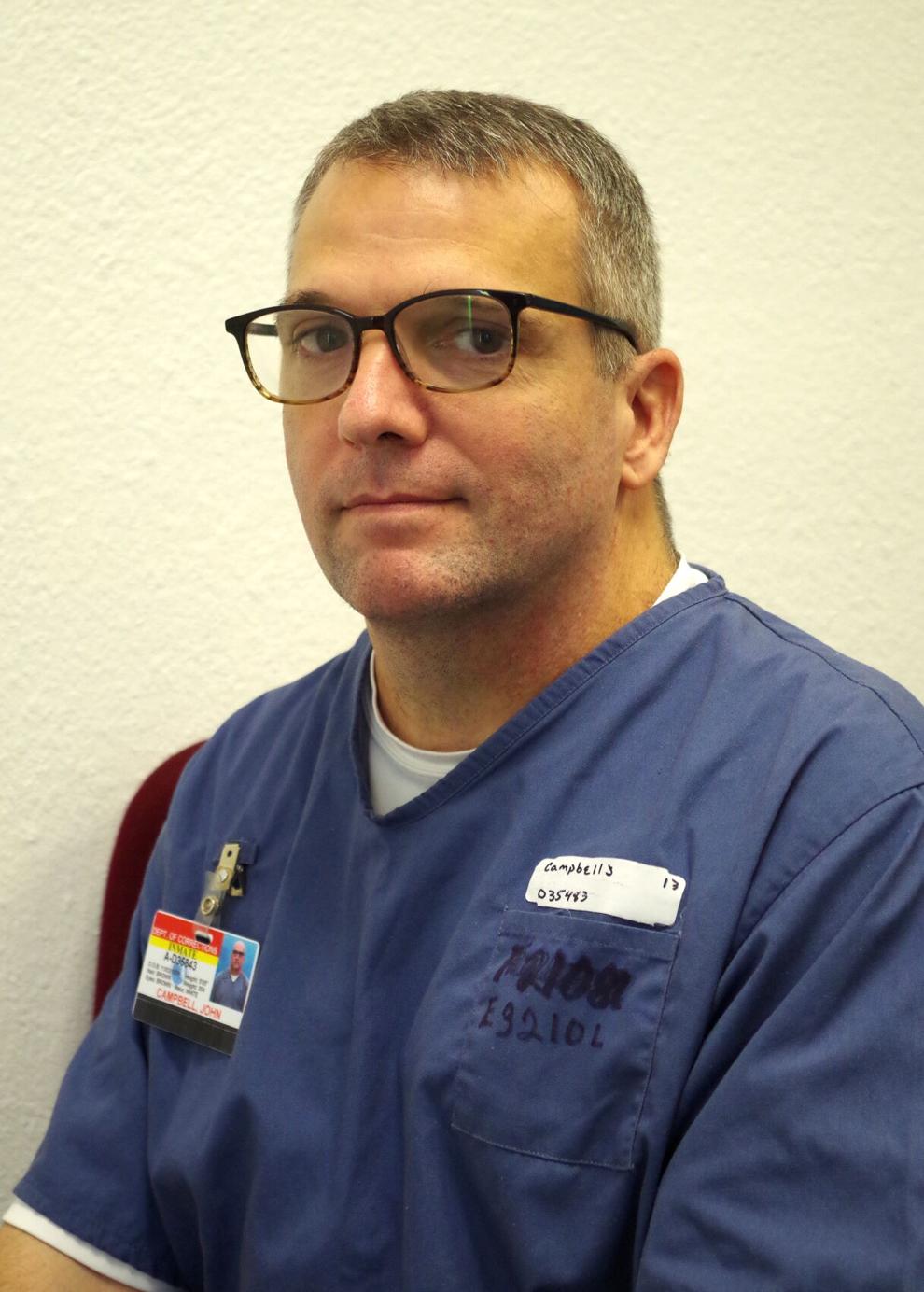 Judges entitled Campbell to a new sentence in 2017 because not all of the 12 jurors (8-4) from his January 2013 trial believed the crime was enough to warrant an execution.
Regardless of the jury's recommendation, Citrus County Circuit Court Judge Richard "Ric" Howard in March 2013 ordered for Campbell, who was 39, to die by the state's hands.
"I believe I deserved death at that time," Campbell said. "I was just mentally broken ... I was OK with it."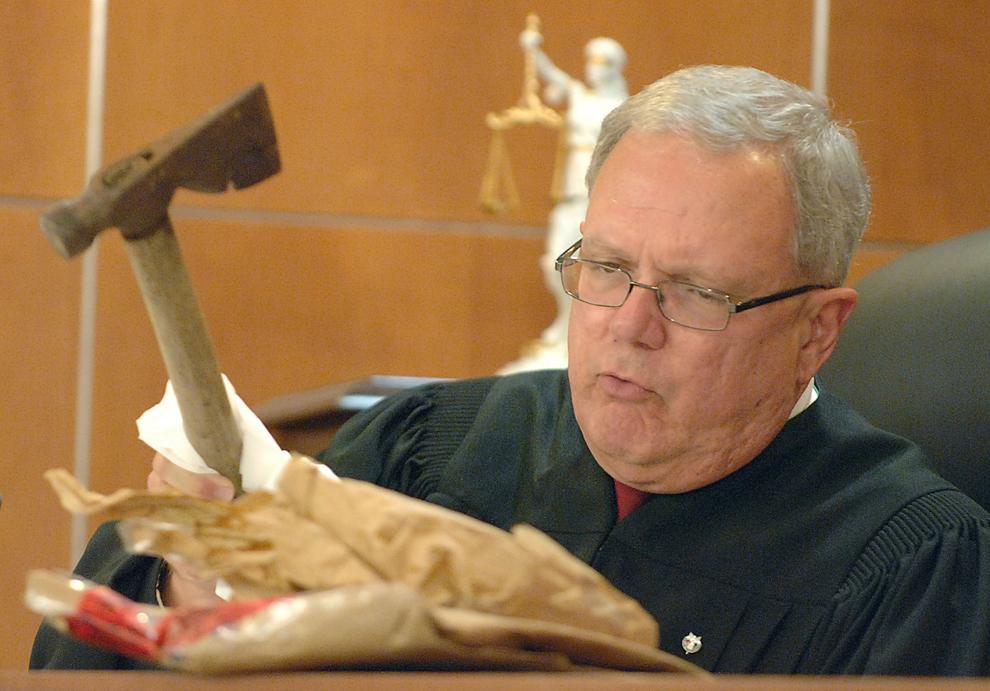 Afterward, Campbell spent six years living at Florida State Prison, inside a 6-by-9-by-9-1/2-foot cell on death row, where inmates there are each accounted for each hour.
"Everything was controlled ... very limited on movement," Campbell said before referring to his current residence. "Out here, we still have security but I have a freedom, and it's a very weird freedom ... I have a cellmate now, I'm around hundreds of people instead of 30 or 40."
Campbell said he found comfort awaiting his former fate, until he was transferred to Union CI for the next two years.
"Do I miss it? Of course. Do I miss my friends? Yes," he said. "Do I miss the shadow of my friends being killed? No, I don't miss that."
It was rough for Campbell to pursue what would be his justified appeal to have a revised sentence for the premeditated murder of 68-year-old John Henry "Jack" Campbell.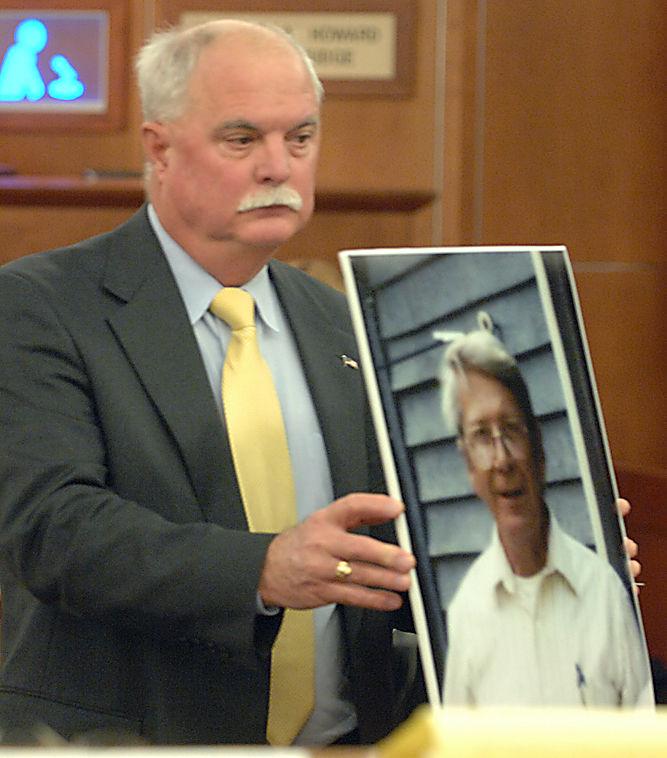 Howard was tasked to preside over Campbell's resentencing hearing.
Campbell's team of assistant public defenders — Jessica Roberts, John Spivey and Edward Spaight — had to prove their client actions deserved lifelong incarceration, not death.
In order to prove the murder stemmed from Campbell's fetal alcohol disorder and hostile upbringing, defense attorneys had expert witnesses testify about their findings of in-depth investigations into Campbell's troubled life and mentality.
Campbell, a Mississippi native, lived in Texas since he was 8-years-old, until he moved to Inverness in December 2009 to live with his father.
Campbell had conflicts deciding how much testimony would go forth, and with who'd hear it.
"Imagine everything you've ever done be published in a courtroom," he said.
At one point, Campbell waived his right to present any mitigating evidence — a choice he later withdrew.
"I was going to waive everything because I just didn't want to do it," he said. "I really didn't want everything out there ... I wanted to be in control of what was being said, but I started losing control."
Campbell expressed gratitude to his lawyers for their patience.
"Not only did I think I'd get death, so did my lawyers," he said. "All of them are just so kind, gracious and un-judgmental; they tried to understand and empathize, and it was hard."
Campbell did decide to have Howard, and not a jury, rule alone on whether to send him back to death row or serve a life sentence.
"I really thought that man was going to sentence me to death because that's what I wanted," he said.
Campbell struck his father in the skull three times with the one-handed, axe-like weapon.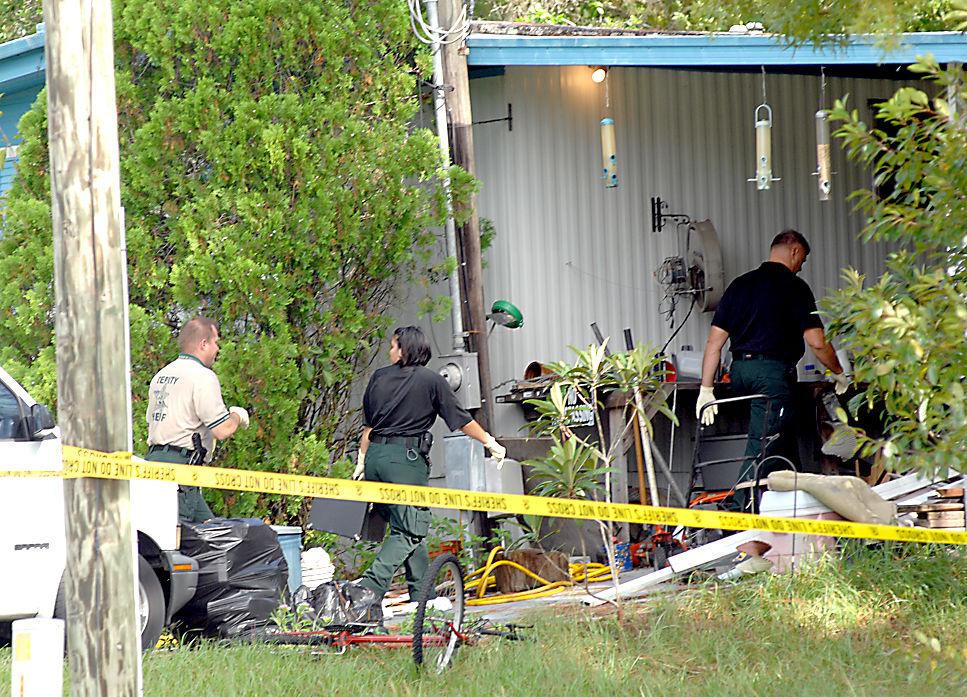 "I remember just saying he wants peace, and I'll give him peace," he said. "There was no pause, there was no contemplation ... it just happened, and when it happened, it happened fast."
Campbell has said he killed Jack Campbell to give his father peace from the depressive mourning of his daughter, Campbell's sister, who died in 2005 after a vehicle struck her in Inverness.
"I think that's what I was saying to comfort me ... being sincere and honest, I think I was angry, upset and I just snapped; it's hard to explain these things," he said. "Why would anybody kill anybody?"
Campbell said he'd later realize his own inability to be a son also worsened his father's mental turmoil.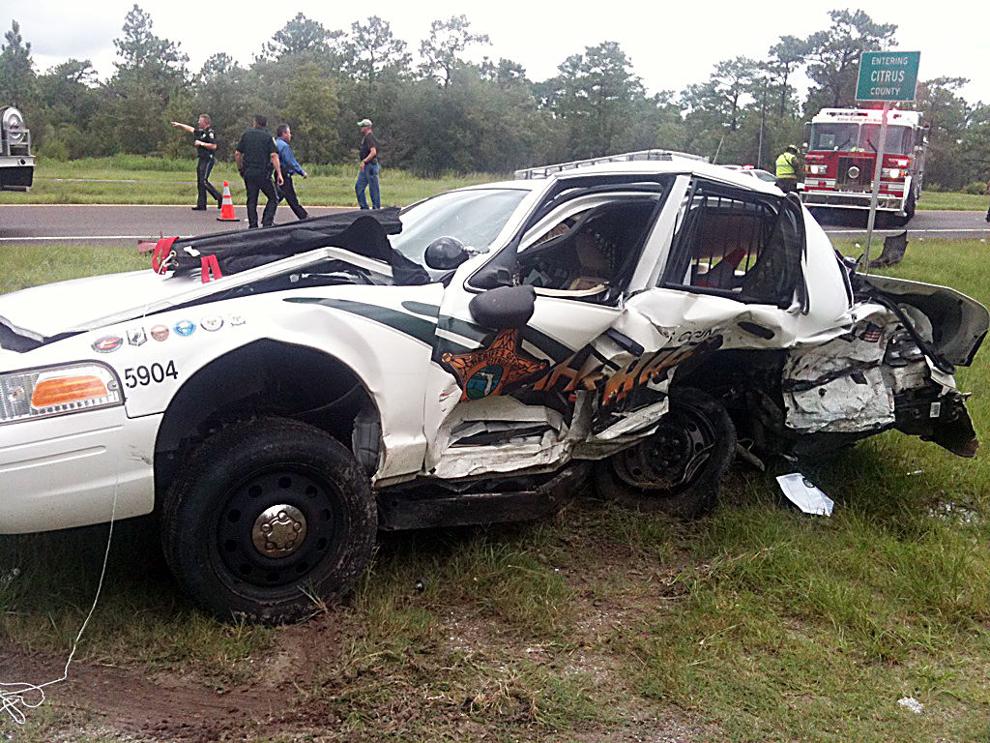 While leading police on U.S. 19, Campbell chose to drive his getaway vehicle into the Citrus County Sheriff's Office cruiser near the Citrus-Hernando county border in order to take his own life.
Campbell said he meant no harm to the deputy he wounded.
"I didn't even see him ... I was in that car, and all I could think about was hitting something going over 100 mph," he said, "and not many people survive that with no seatbelt on."
Campbell, who was airlifted from the crash scene, had to learn how to walk again while his case went through court.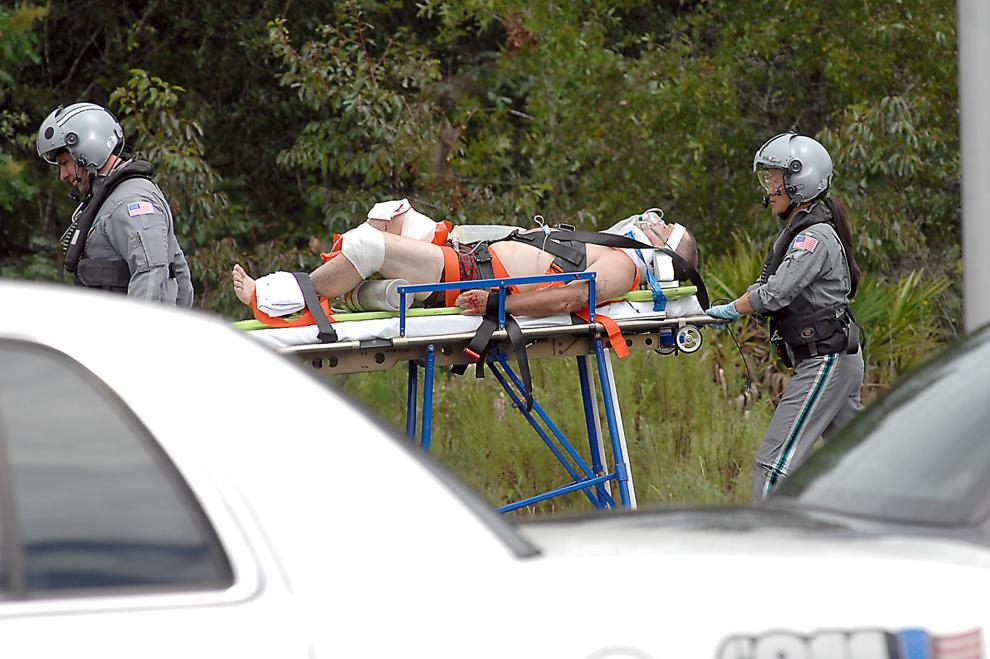 During the third day of Campbell's weeklong resentencing hearing — amid testimony on Campbell's alcohol exposure in the womb, his abusive mother, absent father, depression, criminal records and substance abuse — Campbell felt the pressure leave him.
"They got it right, and it was so humbling and heartbreaking," he said. "I was mad, I was angry and I was sad, but there was also a little bit of relief ... all fear left me ... I knew something had to change."
Campbell was surprised to hear Howard's ruling for unending imprisonment, and asks himself why the judge changed his mind.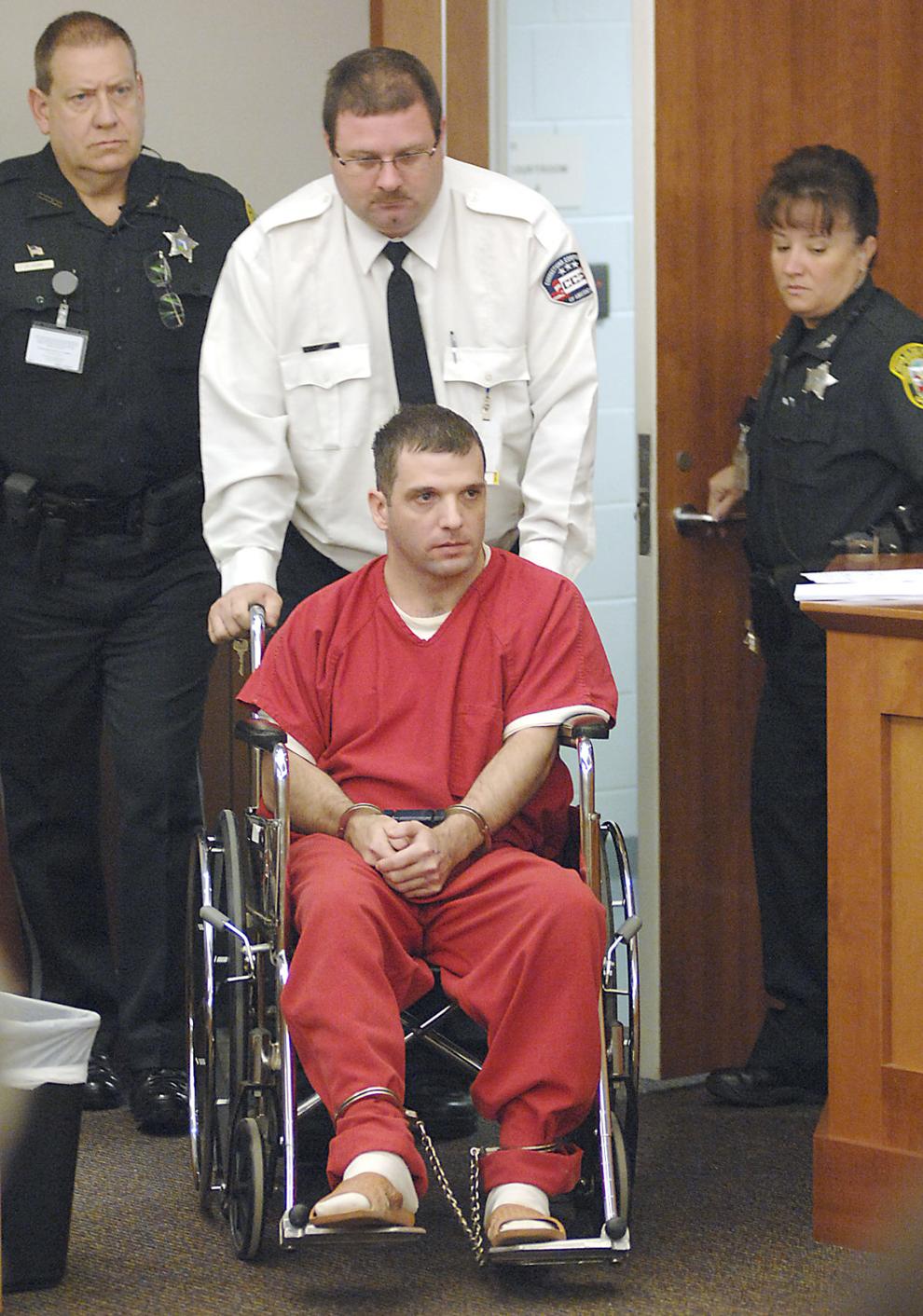 "When he was reading the sentencing order ... he gave it away, and I was a bit shocked and upset ... I wanted to be on death row ... just being honest. ... It's out of my hands, and that's all I can say."
Campbell said he's keeping an appeal in mind for a federal court, but he's unsure what he'd argue or what his goal would be in doing so.
"I don't know ... because having a life sentence with 95 years is very humbling and deserving," he said. "I don't know what arguments I could make to even vacate that."
Until his punishment changes, Campbell will work to restrengthen his faith with God by repenting his sins and paying thanks to those who've given him a chance behind prison walls.
"God's been talking to me this whole time, showing me grace at a time I didn't deserve it," he said. "I don't want to die anymore — if I die a natural death, it's not up to me. ... I've got to have a purpose in here."