Authorities arrested an Inverness woman for allegedly passing out from alcohol while watching over a trio of minors at a local lakefront park.
Citrus County Sheriff's Office deputies jailed 45-year-old Tracy Anne Druyetis the morning of Thursday, Oct. 5, under three counts of child neglect without causing great bodily harm.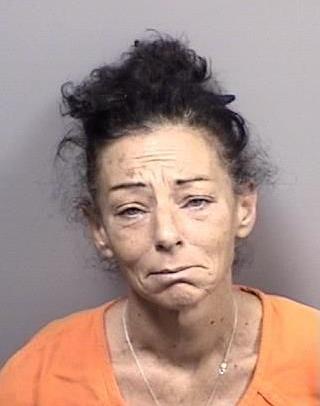 Her bond was set at $6,000.
According to Druyetis' arrest report, obtained Friday, a woman contacted the sheriff's office Aug. 8 to say on July 28 she saw a woman who'd later be identified as Druyetis fall off a bench at Lake Hernando Park off of East Orange Street.
She described Druyetis as being "gone to the world," and found an empty liquor bottle near her. A pair of juvenile girls and a juvenile boy also tried to wake Druyetis up, the woman said.
Investigators questioned another woman, who said she let Druyetis care for the children, and had done so multiple times before without issue. She said the children told her about Druyetis drinking from a clear liquor bottle, and losing consciousness when the container was almost empty.
In their separate interviews with authorities, the three minors corroborated their statements, adding an ambulance crew responded to treat Druyetis.
Deputies reviewed Druyetis' medical records, which showed Druyetis was diagnosis with alcohol intoxication the day of the incident, according to her arrest report.
Druyetis decided not to speak to deputies Tuesday at her house before they arrested her.