An Inverness woman's attempt to stop an argument by allegedly shooting at those involved landed her in jail.
Rebecca Lynn Shuttleworth, 33, was arrested Saturday, Feb. 20, on charges of criminal mischief and two counts of aggravated assault with a deadly weapon. She was jailed under a $5,000 bond.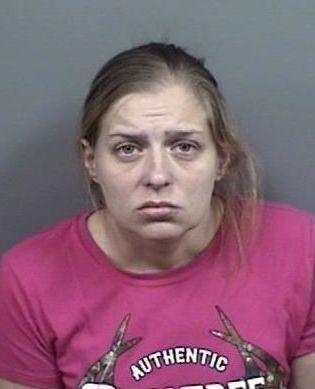 Citrus County Sheriff's Office deputies, according to Shuttleworth's arrest report, responded to the 4200 block of South Quiver Terrace in Inverness, where they met with a couple and a witness who said they were arguing when Shuttleworth pointed a handgun at the couple.
According to her arrest report, Shuttleworth fired two rounds in the direction of the man and woman when the couple was standing outside, with one round striking a Jeep's passenger window, causing roughly $400 in damages.
During her Mirandized interview with deputies, according to her arrest report, Shuttleworth admitted to brandishing a Smith & Wesson pistol, cocking it on a front porch and firing two rounds at the Jeep to stop the arguing parties.
Shuttleworth added she didn't point the gun at anyone.