An Inverness man agreed to serve prison time for stabbing a woman while she was in bed.
In exchange for two years behind bars, 27-year-old Brett Thomas Carver pleaded no contest Tuesday, July 20, to a charge of aggravated battery with a deadly weapon.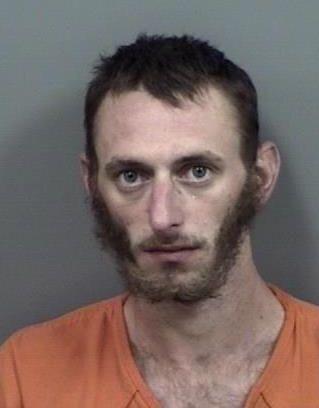 Citrus County Circuit Court Judge Richard "Ric" Howard accepted and ratified Carver's new plea before adjudicating him guilty of the second-degree felony, which carries a maximum prison term of up to 15 years.
Carver appeared to his court hearing via a live video feed from the county jail, where he's been in custody on a $20,000 bond since his Feb. 17 arrest.
According to Carver's arrest report, Citrus County Sheriff's Office authorities responded Feb. 17 to a house where the woman and two witnesses said Carver came over uninvited through an unlocked door.
Carver entered a bedroom where the woman and a man were sleeping, and began to strike the woman before the man chased him from the house with a large knife. 
Non-life-threatening stab wounds were later found on the woman's left arm and shoulder, along with a box cutter Carver left behind during his escape.
Deputies later apprehended Carver at Citrus Memorial Hospital, where he was being treated for a cut to his pinky finger.
Carver told deputies in a Mirandized statement he was living at the house, and came over because the woman didn't want to speak to him over the phone. He said he tried to attack the man who was in the bed, and didn't intend to harm the woman.
According to his arrest report, Carver also said he armed himself with the boxcutter because he was trying to make his fist harder.
Also Tuesday in Howard's courtroom:
Floral City 28-year-old Timothy Andrew Dorsett rejected the prosecution's offer to serve four years in state prison for allegedly fighting people he then threatened with a knife.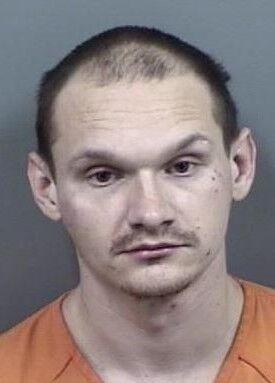 Afterward, Howard set Dorsett's trial for the week of Nov. 29, with a final pretrial hearing on Nov. 8.
Dorsett faces charges of violating an injunction, three counts of aggravated assault with a deadly weapon and two counts of battery. If convicted of each assault charge — his only felonies — Dorsett could be sentenced to up to 15 years in prison.
It's alleged Dorsett struck a woman and tussled with an intervening man during an argument the evening of Feb. 4 inside a local home. 
Dorsett is also accused of brandishing a knife and threatening the woman, man and a third witness.
According to his arrest report, Dorsett told a deputy he "was doing what (he) had to do" because he was being attacked by the woman, who admitted to shoving Dorsett before she was struck.
Dorsett told Howard on Tuesday alcohol was involved during the incident.
Howard scheduled the trial of Homosassa 24-year-old Francisco Ricardo Escalante Jr. for the week of Nov. 29. A final pretrial hearing was also slated for Nov. 8.
Escalante is accused of kicking a deputy who was arresting him Jan. 25 for allegedly trespassing on a Civil War-era replica scow at the Best Western Inn in Crystal River.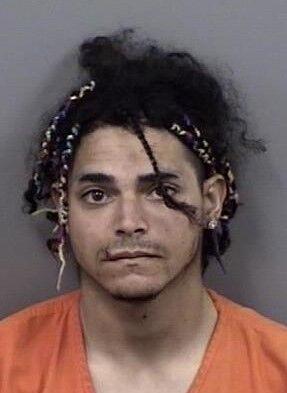 "I did not fight the cops," Escalante told Howard on Tuesday.
Escalante faces charges of resisting a law enforcement officer with violence, battery of a law officer and trespassing.
According to his arrest report, Escalante wouldn't disembark from the on-land vessel, telling deputies the boat didn't belong to anyone because it was art.
Once Escalante disembarked from the craft, he fought with a deputy who had to use his Taser to stun Escalante and get him to comply.
If convicted as charged, Escalante would face a prison sentence of up to 10 years.