An Inverness man faces 10 counts of possessing child pornography and one count of promoting the sexual performance of a child after his Thursday arrest by the Citrus County Sheriff's Office.
The Citrus County Sheriff's deputies arrested John Warner, 57, of 9809 E. Monica Court, Inverness, after executing a search warrant and searching his home Thursday, Aug. 6, 2020.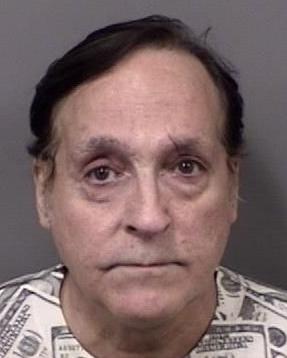 The arrest followed a February 2020 tip from the National Center for Missing and Exploited Children about the transfer of child pornography through an email account, according to the arrest report.
Upon receiving the tip, the sheriff's office high tech crimes unit deputies obtained a search warrant for the email account which confirmed the child pornography, according to the arrest report. Investigating deputies determined that 234 files on the email account contained child pornography including videos. The name associated with the account was John Nigro, according to the arrest report.
The email account also included information identifying Warner such as legal documents and vacation videos, according to the arrest report.    
On Thursday, Aug. 6, 2020, the sheriff's office executed a search warrant of Warner's Inverness home and seized all electronic and computer equipment.
According to the arrest report, Warner wept during his interview with deputies and admitted to owning the email account that included child pornography and said he would spend the rest of his life in prison because of it.
Deputies took Warner to the Citrus County jail. His bond was set at $25,000.