An Inverness man faces accusations he robbed another man at gunpoint.
Citrus County Sheriff's Office deputies arrested 43-year-old Jason Albert Bisaillon on Saturday, Feb. 13, on charges of armed robbery, aggravated assault, aggravated battery and petit theft.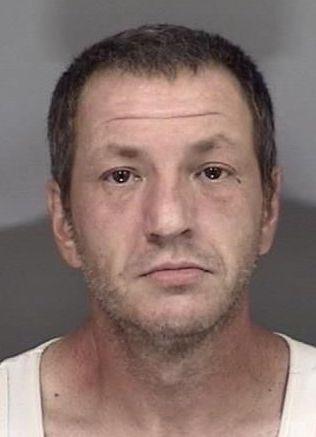 According to Bisaillon's arrest report, obtained Thursday, deputies responded early Saturday morning to reports of an armed robbery at the intersection of U.S. 41 and East Kathy Road in Hernando.
During their investigations, deputies later went to a suspect's home in the 4300 block of East Hawaii Lane in Hernando. 
When deputies arrived, they spotted a white Chevy Crossover with a license plate one digit off from the tag description given by the robbed man.
According to the arrest report, deputies walked behind the house and saw three of their suspects, including Bisaillon, talking to each other, with one person telling Bisaillon, "you smacked him with it, to assert your dominance."
Deputies detained Bisaillon and the two other suspects, who were lined up in front of the robbed man, who identified Bisaillon as the one who pointed a handgun at him during the robbery.
Bisaillon denied meeting the man, according to his arrest report, but his statements were different than those given by the two other suspects, placing Bisaillon at the robbery scene and inside the Chevy.
He was later booked at the county jail under a $63,000 bond.