Christopher Eugene Smith expressed little regret on Friday when he agreed to spend his life in prison for strangling James Thomas Roman to death in April 2017.
"If I could bring him back, I'd kill him again," the 34-year-old Dunnellon man said at his court appearance, after pleading guilty to his first-degree murder and armed burglary charges. "I understand what I'm doing, where I'm going."
In exchange for Smith's admission of guilt, Assistant State Attorney Pete Magrino signed off for Smith to serve a pair of concurrent life sentences as a prison releasee reoffender.
Smith was facing a spot on Florida's death row had he gone to trial and been convicted of the capital murder felony.
Circuit Court Judge Richard "Ric" Howard ordered Smith's punishment on Friday after the judge ratified Smith's change of plea.
A Citrus County grand jury indicted Smith and his 25-year-old codefendant, Sara Jane Atwood of Inverness, last September in connection to the 73-year-old's slaying inside his home in the 5200 block of West Cardamon Place.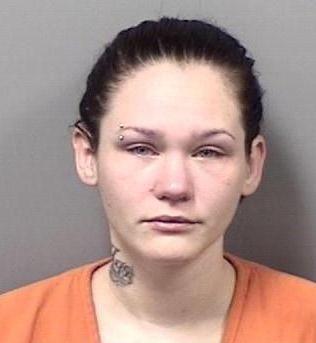 Atwood, who said Roman cared for her in her youth, pleaded guilty in July to an amended charge of second-degree murder, and her original charge of armed burglary, sparing her from serving a mandatory life sentence.
Howard will sentence Atwood on Sept. 11 to a prison term of up to life.
Mary Courtney, a friend of Roman whose sister was Atwood's mother, told Howard on Friday the late Vietnam War veteran volunteered his time at the Key Training Center and local food bank, and "gave so much of himself" to his neighbors and Atwood. 
"The sad part of this is Sara, the person who should have been protecting him, wasn't," she said.
Explaining the case facts to Howard on Friday, Magrino said that prior to Roman's death, Atwood, Smith and Atwood's father talked about stealing from him.
Smith, dressed in red, high-risk inmate garb, turned his chair to watch who was speaking. 
Smith and Atwood's father knew each other from serving time in state prison, and are members of a criminal gang known as the Unforgiven, according to a prior report.
After a brief apology to Roman's family and friends in the courtroom, Smith, who had already pleaded guilty, said he went to Roman's house to kill the man because he thought Roman sexually abused Atwood's young daughter and Atwood when she was younger.
"I didn't go there to rob anyone," he said. "I went there to kill a child molester, and that's all I did."
Magrino made it clear there was no evidence to support Smith's accusations.
"His comments about the victim ... is a bunch of hogwash," the prosecutor said.
Atwood and Smith rode a taxi to Roman's house, and Roman answered his door to see Atwood, who told him she was having car troubles, prior reports show.
After Roman invited Atwood inside, Smith barged into Roman's house and strangled the man to death during a fight witnessed by Atwood, who had agreed to testify against Smith if he went to trial.
Atwood and Smith then stole jewelry and other items, including Roman's Nissan pickup truck.
Citrus County Sheriff's Office deputies discovered Roman's body on May 2, 2017, after his truck was recovered at the end of pursuit between Smith and Florida Highway Patrol troopers in Marion County.
Smith was apprehended and sentenced in September 2017 to a year and six months for charges connected with the pursuit. Authorities later extradited Smith to Citrus County last September, when he and Atwood were indicted.
Smith's also scheduled to appear in court on Aug. 27 for charges connected to May allegations he attacked a jail inmate and held a dozen others hostage with a homemade knife.
Another court date set for man facing death for father's murder 
Howard on Friday set John William Campbell's next court appearance for Dec. 18.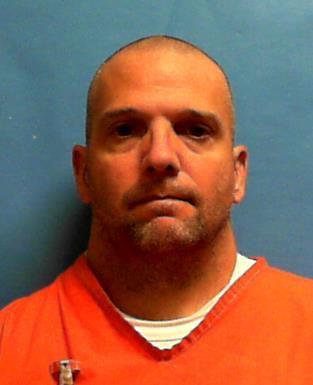 Attorneys have been working to resentence 45-year-old Campbell, of Inverness, for the August 2010 slaying of his 68-year-old father, John Henry Campbell, who was found dead from a hatchet inside his Inverness home.
Campbell was convicted of premeditated murder during a January 2013 trial, and Howard sentenced him in March 2013 to death by lethal injection, after eight of 12 jurors decided that Campbell's crime justified his death.
That punishment was dropped on appeal in June 2017 because of a U.S. Supreme Court ruling from January 2016 requiring a unanimous vote from the jury.
At Campbell's eventual sentencing hearing, attorneys will present case evidence to a jury panel of at least 12 people who will re-decide Campbell's fate. If there's unanimity for it, Campbell will go back to death row; if not, Howard must sentence Campbell to life in prison.