A Homosassa man pleaded guilty to a federal charge of possessing child pornography with a prior conviction for a similar offense from roughly seven years ago when he lived in the Midwest.
Taking an offer from the U.S. Attorney's Office out of Ocala, 29-year-old Michael Edward Burr Jr. announced his new plea Monday, Aug. 2, according to court records and a Department of Justice news release from Wednesday.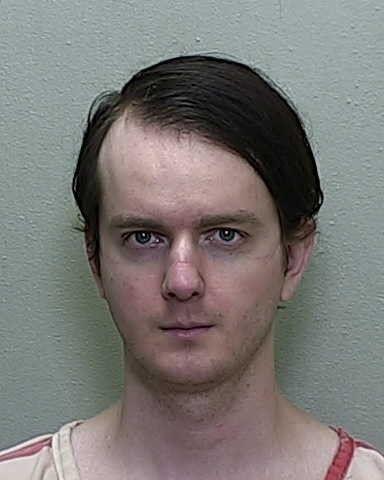 U.S. District Court Judge John Antoon II will sentence Burr on Dec. 17 to between 10 and 20 years in federal prison. Burr must serve at least 10 years of his punishment. He would also be subject to between five years and a lifetime of supervised release as a sexual offender.
FBI agents arrested Burr on Oct. 28, 2020, after they raided his home off Daisy Street in Sugarmill Woods. An indictment formally charging Burr was filed a month later.
According to the court-filed criminal complaint, FBI investigations into Burr began Jan. 30, 2020, when Snapchat — a social-media cellphone application — tipped off the National Center for Missing & Exploited Children about a pair of published images depicting child pornography.
Ordered by a subpoena, Google provided the FBI in April with information about the email address tied to the Snapchat account, including Burr's name and a cellphone number he's had since 2014.
Verizon Wireless, also under a subpoena, later gave the FBI a residential address connected to the internet protocol (IP) address used to log into the Snapchat account when it posted the illicit images.
FBI agents learned the IP address account belonged to Burr's relative, who lived with Burr since November 2018.
Snapchat informed the FBI on June 16 the account profile matched with the email and cellphone number associated with Burr, and was created out of Traverse City, Michigan, where Burr lived from November 2012 to June 2018.
During their October search of Burr's home, FBI agents found a cellphone inside a box in a closet of Burr's bedroom. 
A preliminary search of the phone uncovered at least five photographs of child pornography, including one reported in January by Snapchat.
Future investigations into the phone would reveal "dozens of videos and hundreds of images" showing children being sexually abused, the DOJ release states.
According to the criminal complaint against him, Burr told FBI agents he owned the cellphone, Snapchat account and its associated email, but denied possessing or uploading child pornography.
Burr was the target of a previous and similar FBI investigation. 
FBI agents raided Burr's former Michigan home in July 2014 after they suspected him of possessing child pornography under the same cellphone number he used to create his incriminating Snapchat account with.
In that case, Burr pleaded guilty to Michigan state charges in October 2014, and was ordered to register as a sex offender.