Authorities jailed a Homosassa man for allegedly aiming a rifle at another motorist during a fit of road rage in southern Citrus County.
Citrus County Sheriff's Office deputies arrested 35-year-old Henery Eugene Spearing Jr. the afternoon of Friday, Oct. 8, under a charge of aggravated assault using a deadly weapon without the intent to kill.
Spearing's initial bond was set at $2,000.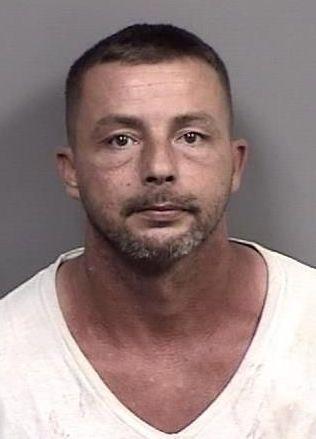 According to Spearing's arrest report, obtained Monday, a man told deputies he was driving west on Stage Coach Trail, approaching the intersection with Lecanto Highway, when he noticed a silver Chevrolet truck tailgating him.
He said the truck would not pass him after going through two passing zones, and he pumped his brakes to try and gain some distance between it.
Afterward, the truck went into the eastbound lane and traveled up alongside the man's vehicle.
It's driver and sole occupant, who fit Spearing's description, rolled down the passenger window and pointed a small-caliber rifle at the man, according to his statements to deputies.
Deputies met with Spearing at a traffic stop along Lecanto Highway, where they did a consensual search of his truck, finding a .22-caliber hunting rifle, a .357-caliber magnum and a pair of shotguns.
According to his arrest report, Spearing told deputies in a Mirandized statement he passed the man's vehicle because it was traveling slower than the speed limit. 
Once Spearing made his pass, he said, the man merged his vehicle toward Spearing's to cause a collision before driving ahead. Spearing said he rolled his window down to yell at the man.
Although the two men gave them conflicting statements, deputies decided to take Spearing into custody for assault because the man gave an accurate description of a firearm Spearing had ready access to, according to the arrest report.