A Homosassa man's alleged decision to shine a laser pointer at a police helicopter could land him in state prison for up to five years.
Citrus County Sheriff's Office (CCSO) deputies took 39-year-old Sean Andrew Fedirko into custody the night of Thursday, Sept. 16, after a CCSO helicopter crew led authorities to the laser beam's source at Fedirko's homestead, according to his arrest report, obtained Monday.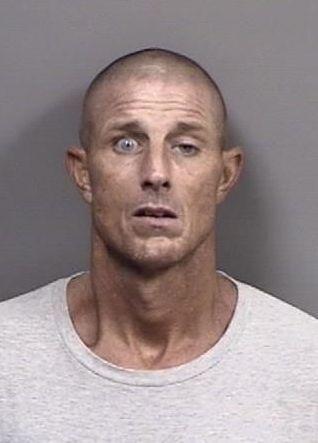 While the helicopter was airborne, searching for a suspect of an unrelated battery, its crew spotted someone matching Fedirko's description exit a house and start focusing a green laser into their cockpit, impairing the chopper crew's vision for up to a minute.
According to Fedirko's arrest report, the pilots also spotted the man exposing and grabbing his genitals.
Fedirko told deputies he shined his laser at the helicopter because it he didn't know what it was doing, according to his arrest report. Fedirko gave deputies the laser, which emitted a strong green light, and had "Sean" etched into it.
Deputies arrested Fedirko on a third-degree felony of misusing a laser, and booked him into the county jail under a $5,000 bond. A judge left Fedirko's bond unchanged during his first court appearance Friday, court records show.
Fedirko's arraignment was set for Oct. 4.