A Homosassa man faces accusations he failed to care for several dogs authorities found living in their own waste inside his home.
Citrus County Sheriff's Office deputies took 35-year-old Alton Randolph Armahizer into custody the afternoon of Sunday, Oct. 10, under a felony charge of animal cruelty and four misdemeanor counts of animal cruelty. Armahizer was jailed with a $6,000 bond.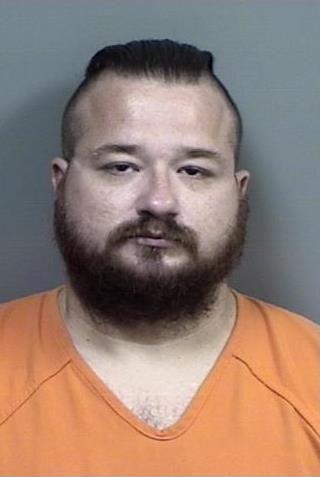 Deputies on Sunday also ordered Homosassa 34-year-old Kimberly Ann Mansfield to appear Oct. 21 in court on a misdemeanor charge of animal cruelty for allegedly allowing her own dog to suffer under Armahizer's watch.
According to arrest reports, Armahizer brought three dogs to the Citrus County animal shelter on Oct. 4, to turn them over, claiming they were strays. 
A veterinarian determined one of the dogs, named Bama, had to have its infected tail amputated.
Its paws were also "burned" from the canine standing in its own urine for long periods of time, arrest reports show.
Armahizer later admitted he owned the dogs, along with three others still at his house off of South Frame Point.
When a deputy and sheriff's office animal control officer entered Armahizer's home with his permission, the odor of dog urine and feces on the living room floor and walls greeted them, causing the authorities to retreat and deem the conditions unfit, arrest reports show.
Armahizer's Mirandized statements to deputies were redacted from his arrest report.
According to her arrest report, Mansfield told deputies she left Armahizer's house around four months ago, leaving her dog, Phantom, with Armahizer, who told her he wasn't caring for it.
Mansfield said she returned a month later to take Phantom back after Armahizer's told her the dog wasn't eating, but didn't try to seek treatment for the five other mistreated dogs.