Citrus County Sheriff's Office narcotics investigators nabbed a Hernando woman and her alleged stockpile of various drugs, including over half a pound of methamphetamine she had accessible to two young children.
Members of the sheriff's Tactical Impact Unit Thursday afternoon served a warrant to search a house on the 6400 block of North Nature Trail, where deputies detained 35-year-old homeowner Miranda Jeanette Parker, according to Parker's arrest report.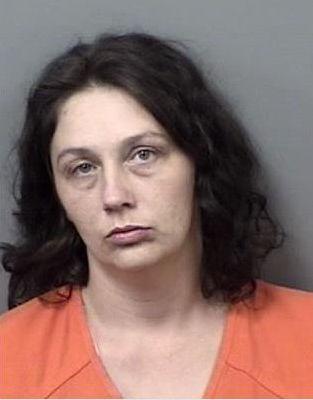 Authorities also secured an 8-year-old boy and 7-year-old girl from the home, according to the sheriff's office.
Parker told deputies they would find "a couple ounces" of methamphetamine, about "3 ounces" of heroin and about "half a pound" of marijuana, as well as some pills, her arrest report states. 
During their search of the kitchen, police found a zippered pouch containing 38 grams or 1.3 ounces of meth, 54 grams or almost 2 ounces of MDMA (ecstasy) and 4.04 grams of fentanyl.
In Parker's bedroom and bathroom, deputies found 236 grams or half a pound of marijuana, 15 oxycodone hydrochloride pills and 223 grams or 7.87 ounces of meth, which was found next to the toilet, the arrest report states.
According to her arrest report, Parker told authorities she owns the house and sells the drugs to support her family and pay her bills.
Parker was arrested on charges of trafficking in meth, trafficking in fentanyl, trafficking in MDMA, possessing oxycodone with intent to sell, possessing marijuana with intent to sell, owning a building to traffick in drugs and child neglect.
She was jailed under a total $180,000 bond. A judge at Parker's first court appearance Friday kept her bond amount the same, court records show.