Florida Highway Patrol arrested a Hernando man for driving drunk and the wrong way on a Lecanto roadway, causing his pickup truck to almost strike a trooper's cruiser.
Christopher James Ellison, 41, was jailed early Saturday, Jan. 23, and faces a misdemeanor charge of DUI. He was booked under a $1,000 bond.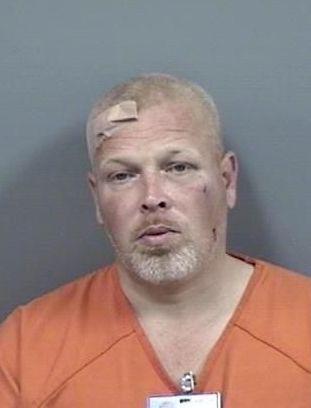 At around 2:29 a.m. Saturday, according to Ellison's arrest report, FHP Trooper Xavier McCullough was parked facing west in the center grass median of State Road 44, just east of the intersection with County Road 491.
McCullough watched as a black Dodge Ram turned east from the southbound lanes of C.R. 491 onto the westbound lanes of S.R. 44, before it cut across the grass median, just missing McCullough's cruiser, and went onto the eastbound lanes of S.R. 44.
McCullough stopped the truck and met with its driver, later identified as Ellison, who, according to his arrest report, had slurred speech, glassy eyes and an odor of alcohol. 
Ellison also had dried blood on his face, but couldn't explain where it came from, and McCullough found an open container of beer in his vehicle.
Ellison performed poorly on McCullough's field sobriety tasks, his arrest report shows, and the trooper had to catch Ellison from falling multiple times.
McCullough then arrested Ellison for DUI and took him to the county jail, where Ellison refused to submit a urine or Breathalyzer test.