After listening to a day-and-a-half of evidence and arguments, a judge has what he needs to order Carlos Hallowell's punishment for murdering his adoptive mother when he was 17 years old.
Citrus County Circuit Court Judge Richard "Ric" Howard will announce Hallowell's prison sentence the afternoon of Tuesday, Sept. 14.
"I cannot do the order on a short shift," the judge said Friday at the end of Hallowell's sentencing hearing, which began Thursday. "It's an intense order that has to be perfect."
Jurors on July 9 found Hallowell, now 19, guilty of Denise Hallowell's July 13, 2019, premeditated murder after a three-day trial.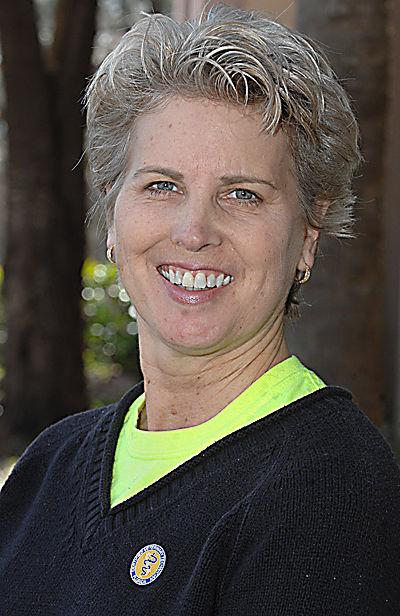 Since Hallowell was a minor when he fatally struck 57-year-old Denise Hallowell in her head with an axe while she was sleeping in their Inverness-area home, he's not eligible for the death penalty.
Hallowell faces a prison term of between 40 years and up to life. He's also entitled to a sentencing review 25 years into his punishment.
Before issuing a lawful sentencing order, Howard has to consider multiple factors on Hallowell's state of mind.
Assistant Public Defender Ed Spaight, Hallowell's lawyer, asked Howard during closing statements on Friday to show mercy.
Spaight said Hallowell and his talents never got a chance to shine because he was pitted against constant rejection throughout his upbringing from both his biological mother and Denise Hallowell, who adopted Hallowell from Guatemala when he was 4.
"Put some hope back in the future of a young man who had so much promise," he said. "There is hope for him ... he can grow."
Assistant State Attorney Blake Shore, Hallowell's lead prosecutor, decided not to give a closing statement.
Hallowell opted not to testify as a witness in his sentencing. He said he wanted to read a statement to Howard on Tuesday.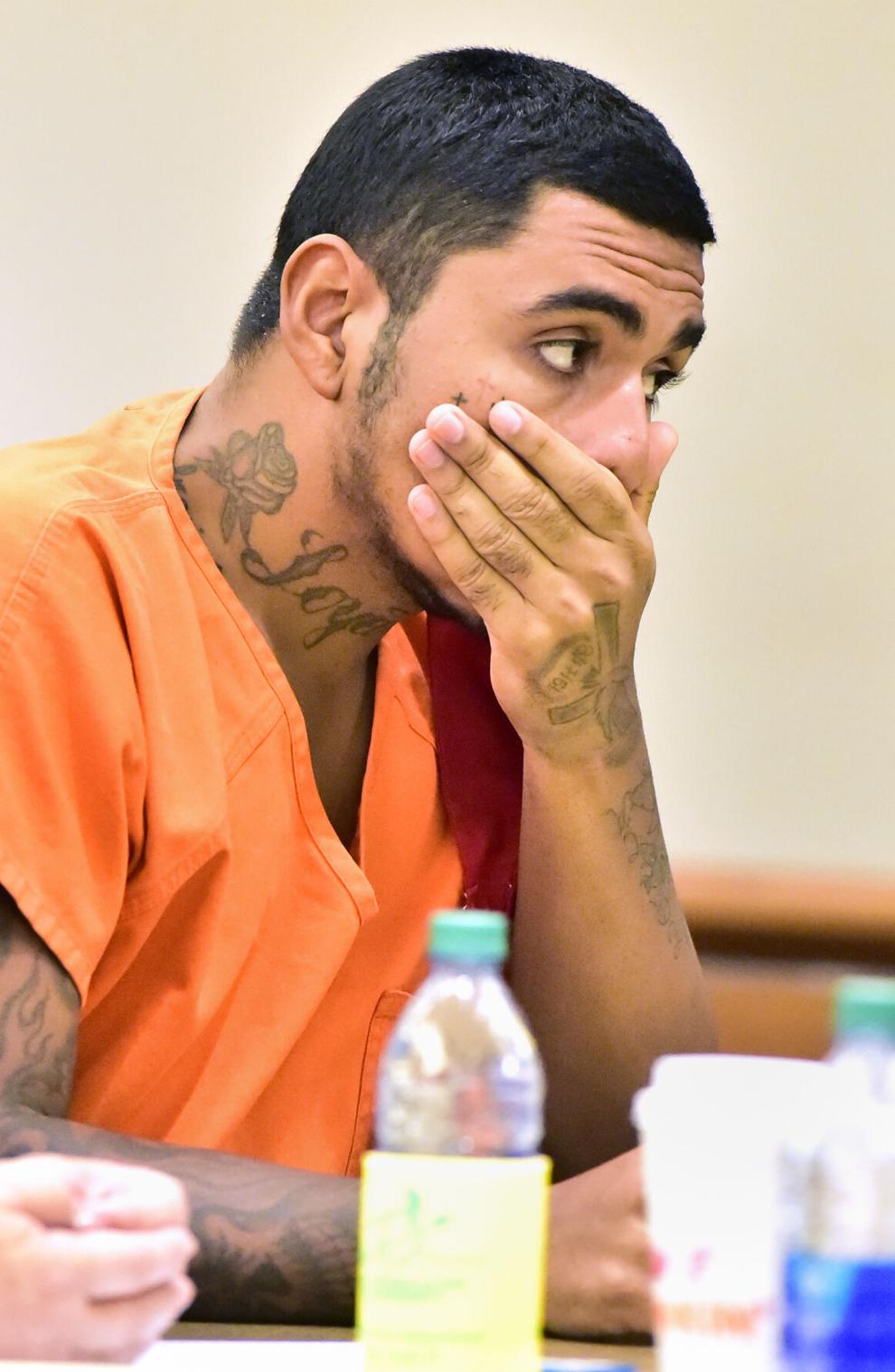 Spaight and Shore on Friday called on their mental-health experts to testify about their respective evaluations of Hallowell along with their reviews of his custody and schooling records.
Dr. Valerie McClain testified for Hallowell's defense team, giving opinions on forensic psychology and adolescent brain development. Dr. Emily Lazarou, a forensic psychiatrist, testified on behalf of prosecutors.
McClain said Hallowell showed characteristics of reactive attachment disorder, meaning he wasn't able to form a secure bond with a caregiver during his early youth.
Lazarou said Hallowell isn't what he appears to be.
"Be cautious ... this person should not be someone who should be given a lot of latitude; he'll take it," she testified. "He gives people a false impression he's conforming."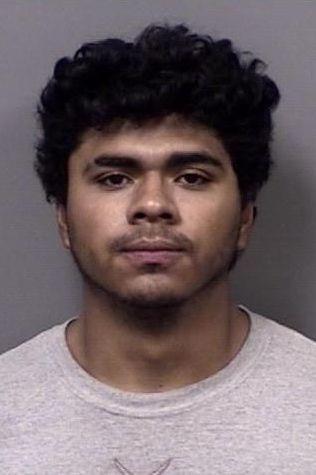 Hallowell's history with abandonment, McClain said, began when his biological mother gave him up for adoption at an early age, forcing him to leave his homeland to be a foreigner in the U.S.
McClain testified Hallowell was exposed to further instances of rejection by Denise Hallowell, leading to his depression and post-traumatic stress disorder.
Hallowell began abusing drugs and alcohol when he was around 13 years old to self-medicate, but the narcotics — stimulants, opiates and hallucinogens — worsened his grades, brain development and mentality, McClain said.
McClain said Hallowell's upbringing was unraveled in 2015 when his adopted brother made what would be unfounded allegations of abuse against Denise Hallowell, leading to their mother's arrest and Hallowell's temporary placement in foster care.
Lazarou said Hallowell displayed high levels of intelligence and a pathological deceit when committing reckless behavior that "totally blindsided" Denise Hallowell, who was trying to raise Hallowell up for success.
"She had no control over this guy ... and felt out control from the situation," she testified. "All of a sudden, he sort of spins out of control ... he'd just take it to the next level."
Lazarou said Hallowell has continued to pursue criminal activity in the county jail since his arrest a few months after the murder, like fighting, dealing drugs and abusing drugs.
McClain said Denise Hallowell's murder was an isolated event Hallowell's shown remorse for.
"I haven't seen an emotional breakdown where he really owns what happened," she said, "but he's accepted responsibility, and that's the first step."
Lazarou said Hallowell calmly told her how his rage from a prior argument with his adoptive mother boiled over into his decision to take the axe to her.
"He said it just happened ... he said he hit her in the head one time and panicked," Lazarou said  before reading Hallowell's statement aloud. "I heard what you hear; bones breaking, you don't hear much else."
When he committed the crime, Hallowell was experiencing extreme distress strengthened by his unhealthy mind and mental abuse from Denise Hallowell, McClain said.
"He was not under treatment or medication at the time this occurred," she said, "and that untreated mental-health disorder significantly impacted his ability to control his behavior."
McClain and Lazarou said Hallowell was issued a prescription for his depression but either didn't take it or mixed it with other substances. 
While Hallowell meets the criteria to be diagnosed with conduct disorder, McClain testified, he doesn't reach the level of antisocial personality disorder — someone who disregards themselves, others and social norms.
Lazarou said she saw no signs of either depression, bipolar disorder or post-traumatic depression within Hallowell because he didn't have the symptoms of being traumatized.
Lazarou said she learned Hallowell mistreated animals when he was a child, and also harmed his adoptive brother.
Hallowell's manipulative, remorseless, impulsive, selfish and aggressive mentality should be diagnosed as severe substance-abuse disorder and antisocial personality disorder with an emphasis on psychopathy, Lazarou said.
Lazarou said Hallowell's chance of reform is "poor."
"He's receiving treatment right now ... incarceration," she said, "... and even in an incarceration setting, he's extremely dangerous."
McClain said Hallowell can be rehabilitated but it's up to him to pursue those opportunities while in custody, instead of being unruly.
"He's very bright, he's capable of making decisions and knowing the consequences," she said. "Can he rehabilitate? Yes, he can ... but I also think it's about what he chooses to do."