Elizabeth McKee's poor memory of a hit-and-run crash from almost a year ago that paralyzed Jarrett Suydam did not sway a judge to keep her out of prison.
"This claim of memory loss is convenient when she can remember everything else, but the time of collision," Circuit Judge Richard "Ric" Howard said at McKee's sentencing Thursday morning at the Citrus County Courthouse.
Howard also saw little-to-no remorse in McKee, who, the judge found, did not park and stay the night of March 10, 2019, as a group of bystanders went to help 27-year-old Suydam as he was lying injured off the side of Washington Avenue in Inverness.
"I think about it everyday," the 66-year-old McKee, of Floral City, told Howard at her sentencing.
"You drove off and left this guy to die, and through miracles of modern medicine and technology, he survived," the judge said. "But you're going to prison for four years, lady."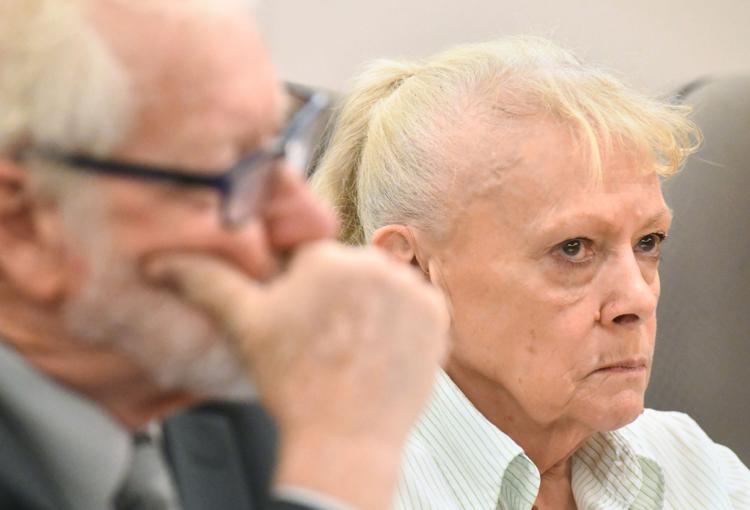 Howard ordered McKee's prison term for her second-degree-felony charge of leaving a crash involving serious injuries, an offense McKee pleaded no contest to in January.
Howard also suspended McKee's drivers license for life.
McKee's punishment was the maximum sentence she could have received. It was negotiated by attorneys and agreed to by Suydam and his wife of four years, 25-year-old Samantha.
McKee, who has no prior convictions, was originally facing up to 15 years in prison before her change of plea from not guilty in exchange for a lesser sentence.
McKee's lowest recommended sentence was 21 months in prison. Her attorney, Joseph Indelicato, asked Howard to consider probation for his client.
Suydam, who sat in the rear of Howard's courtroom with his supporters, did not want to speak himself about how the crash stopped his and and his wife's dreams of pursuing nursing and cybersecurity careers, and also starting a family.
"The mental torture of laying in my own blood for what felt like a lifetime still haunts me," Suydam wrote in a statement, read aloud in court by Assistant State Attorney Kevin Davis. "This has made my life so difficult."
Samantha Suydam said she had to watch her husband fight for his life during 94 days in the hospital and through 26 surgeries.
"I held his hand as his heart stopped," she testified. "There's nothing worse than watching the person you love die in your hands."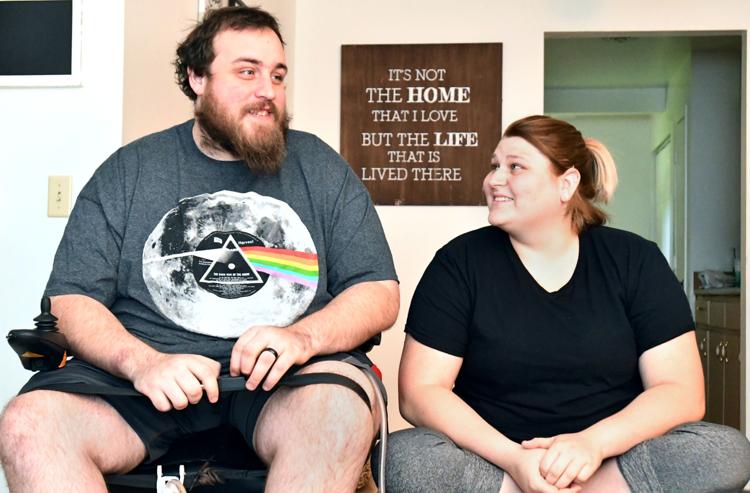 Samantha Suydam said she's Suydam's full-time caregiver, taking him to regular and emergency medical appointments.
"This accident is a life sentence for Jarrett … I know there's nothing I can do take his pain away," she said. "The rest of our lives is going to be in the presence of doctors. … This is the rest of his life, everyday."
There's a pending civil case the Suydams filed against McKee, in hopes a judgment in their favor or settlement can help pay off their $1.8 million in medical debt, according to testimony.
McKee said she thought she struck a deer when she was driving a Chevrolet Silverado with her husband, Brian, after leaving the VFW Post 4337 at Washington Avenue and State Road 44.
Suydam was walking home from his job at the nearby Family Dollar when he was struck from behind while a few feet off of the roadway. 
McKee's attorney, Joseph Indelicato, said McKee took a wide turn while exiting the VFW when she went off the road and hit Suydam.
After two months at Ocala Regional Medical Center, Jarrett Suydam is still recovering from his injuries from a hit-and-run accident, happy to …
"All I felt was an impact, I didn't see anything," McKee told Howard. "I looked left and I looked right, but I didn't see anything."
Davis played a recorded 911 call from a man reporting the 9:30 p.m. crash to Citrus County Sheriff's Office dispatchers. Davis said the caller, who was prepared to testify at McKee's trial, ran to the crash scene after him and his neighbors heard screaming.
"Just don't move, man, don't move," the 911 caller could be heard telling Suydam. "He's alert, but he's in pain … he's leaking blood … he says his legs are numb."
The caller told dispatchers there was a truck parked nearby, but he couldn't take note of its license plate or driver before it drove away.
Jarrett Suydam never lost consciousness when the tires of a 2008 Chevy Silverado rolled over his body a little less than two weeks ago alongsi…
Davis told Howard Suydam would testify to Brian McKee exiting the truck and rolling him over to ask why he was walking in the street, before returning to the truck. McKee said she doesn't remember her husband getting out of their truck.
"I didn't stop at all … I just kept going until I came around that curb to stop," McKee told Howard. "I was afraid, it was dark outside, I couldn't see damages."
Brian McKee died April 23, 2019.
John Murdoch, an expert in accident reconstruction, testified McKee wouldn't be able to see what she struck because of her small height, the large size of her truck and the dark conditions.
Florida Highway Patrol Senior Trooper Tod Cloud testified to the McKees traveling to the sheriff's office a day after the hit-and-run to report they struck a deer. McKee said she wanted to document the incident for insurance purposes.
Cloud said McKee took him to where she though the crash took place, but the trooper later discovered the collision was roughly 230 feet away. McKee also told Cloud she had a couple mixed drinks while at the VFW, the trooper said.
McKee was arrested on her charge March 13, 2019.
A Floral City woman was jailed Thursday afternoon in connection to a hit-and-run crash earlier this week that critically injured Jarrett Suyda…
VFW canteen manager Traci Pine testified to knowing and serving McKee for three years, but never saw McKee drink to excess, adding McKee participated in VFW fundraisers for veterans.
"I couldn't see her being that way," Pine said. "She's always been a happy person, easy going." 
McKee's daughter, Tabitha Walkers, said her mother shows remorse in private.
"She doesn't show a lot," Walkers said, "but with me, she breaks down a lot."