Editor's Note: This story was updated with Phillip Sawhill's mugshot.
Florida Highway Patrol arrested a Pasco County man for causing a Christmas Eve vehicle crash on an Inverness roadway that left three women dead.
FHP troopers on Wednesday, Nov. 25, 2020, booked Land O' Lakes 53-year-old Phillip Sawhill into the Citrus County jail under a total bond of $90,000.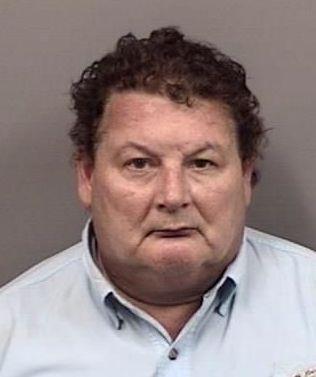 Sawhill faces three, second-degree felony counts of vehicular homicide, according to a report from the FHP. Each charge, if there's a conviction, is punishable to up to 15 years in prison.
FHP alleges Sawhill was driving in a reckless manner at around 1 p.m. Dec. 24, 2019, when he tried to overtake northbound traffic in a no-passing zone of South Pleasant Grove Road, south of the intersection with East Amy Lane.
In doing so, Sawhill and his white Toyota Highlander collided head-on with a southbound Kia Optima, killing its three occupants: 62-year-old Amalia Gomara, of Dunnellon; 86-year-old Clara Adela Gorrin, of Hialeah; and 85-year-old Nilda Cordovi, of Pembroke Pines.
According to FHP's report on the crash, the motorists Sawhill overtook stopped to help Sawhill escape the Highlander, which had caught fire.
Emergency responders transported Sawhill to Regional Medical Center Bayonet Point for treatment of serious injuries.
According to prior Chronicle reports, Sawhill went to Pasco County court in 2004 for DUI, and again in 2014 for speeding and driving with an invalid license.