A federal case accusing a Dunnellon couple and more than a dozen accomplices of storming the U.S. Capitol is in its homestretch.
April 19 remains slated as when at least five of the 17 defendants will stand trial for their roles in the Jan. 6 riot to disrupt the validation of Joe Biden's 2020 presidency election.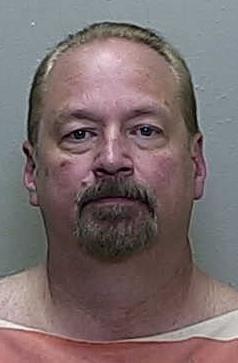 Kelly Meggs, 52, is expected to be one of the first to go before jurors because he's been in custody since February, when he and his wife, Connie Meggs, were arrested in Marion County. 
When they were apprehended, the Meggses were 12-year residents of Dunnellon.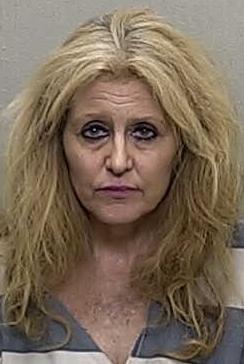 It's unknown if 60-year-old Connie Meggs, who's been on house arrest since March, will go to trial either in April or with the second, undecided group of defendants on July 11.
It's alleged the Meggses and their codefendants trained ahead of a coordinated trip to Washington, dressed in paramilitary gear and forced their way into the Capitol to stop Congress and then-Vice President Mike Pence from certifying the election.
According to the indictment, the group was answering a rally call from the leader of the Oath Keepers. Prosecutors say Kelly Meggs heads the militia's Florida chapter.
Kelly and Connie Meggs were charged with conspiring to defraud, obstructing a government proceeding, destroying government property and entering restricted grounds. Kelly Meggs also has an additional charge of tampering with evidence.
During a case-status hearing Monday, Dec. 6, Assistant U.S. Attorney Kathryn Rakoczy told U.S. District Judge Amit P. Mehta the prosecutor's office is "relatively confident" it can publish the rest of the evidence connected to the Capitol siege by the end of January.
"We're mindful of April trial date," the prosecutor said.
On a rolling basis, prosecutors have been sharing evidence specifically incriminating the Meggses and their codefendants. However, it's taken time for the prosecution to upload every shred of evidence tied the Capitol attack as a whole.
This includes over 23,000 video files from surveillance, body-worn and personal cameras recording the event. Defense attorneys have been recently able to acquire licenses to access the information, Rakoczy told Mehta on Monday.
Rakoczy also said the Federal Public Defender's Office in Washington has been working to finalize the licensing procedure for the online platform storing evidence of documents.
Mehta, who's been pressing prosecutors to get the evidence in the hands of defendants, tasked defense attorneys with getting hold of the evidence.
"This is the first time I've been told the defense counsel can access the video database," he said. "Defense counsel, the ball's in your court."
Progress was also made in getting the evidence to the defendants in custody. Rakoczy said 23 laptops were made available at prisons to be checked out for two weeks at a time, per inmate.
"It's not a perfect scenario," she said, "but the jail continues to make efforts to make these materials more accessible."
When Mehta asked who else she had in mind to try along with Kelly Meggs and the two other incarcerated defendants, Rakoczy said she'd like to wait until the judge gives an order on the defense motions seeking to dismiss the conspiracy and obstruction charges.
Rakoczy also wanted to reopen plea-offer discussions with defense once Mehta's announced his order.
Defense attorneys didn't voice major objections over the prosecution's evidence sharing.
Johnathon Moseley, Kelly Meggs' lawyer, told Mehta he's having problems obtaining case information from his client's previous attorney, who stopped representing Kelly Meggs Nov. 2.
Moseley said he should be ready for the April trial date.
Carmen D. Hernandez, lawyer for defendant Donovan Ray Crowl, expressed concerns over how prosecutors have been updating indictments and charging new defendants, except for the unnamed Oath Keepers leader.
"I don't see how a conspiracy trial can be had if that person hasn't been charged in the case," she said.
"If the government is intent on superseding (indictments), there isn't anything I can do to prevent that," the judge responded. "We don't know where it's going to lead."