Lisa Ann Holovacko will stand trial the week of March 15 to defend against accusations her drunk driving caused a vehicle crash at a Hernando intersection that injured two people.
Citrus County Circuit Court Judge Richard "Ric" Howard also ordered the Beverly Hills 55-year-old at her Wednesday, Jan. 13, court appearance to show March 1 for a final pretrial hearing.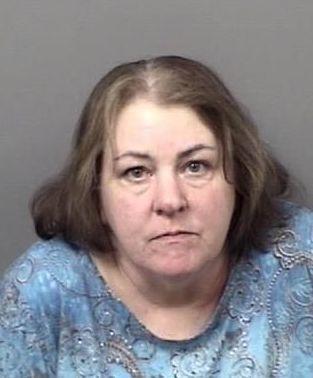 Holovacko's attorney, Michael Kovach, told Howard on Wednesday his client is not in a position to change her not-guilty pleas to the charges of DUI involving serious injury and DUI involving personal injury — a third-degree felony and first-degree misdemeanor, respectively. 
"We're still investigating and getting into witnesses," Kovach said.
It's alleged Holovacko was driving under the influence of alcohol the afternoon of Feb. 29 when her Hyundai struck another vehicle near the intersection of U.S. 41 and County Road 491.
Holovacko's front passenger suffered head trauma from the crash, according to court-filed reports, while the other driver's stomach was injured.
Holovacko failed a Florida Highway Patrol trooper's sobriety tasks at the crash scene, and later blew 0.138% and 0.144% in blood alcohol content results on a Breathalyzer at the Citrus County Detention Facility. Florida's legal BAC limit is 0.08%.
The legal limit in Florida is 0.08%.
Also in court on Wednesday:
Michael Kelly, the Homosassa 58-year-old accused of shooting at his neighbor, is expected to take a plea offer sparing him a felony conviction and incarceration. 
Howard on Wednesday scheduled Kelly's next court hearing for March 10, but told attorneys on the case to set a change-of-plea hearing earlier if one's needed.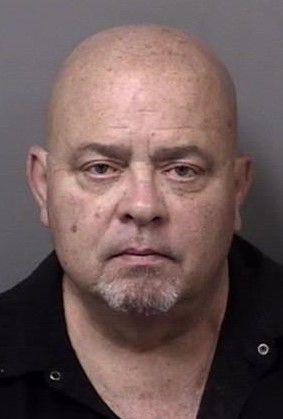 Christopher Largey, who was filling in Wednesday for Kelly's attorney Gregory Panzo, reminded Howard the judge offered two plea deals to Kelly during a chambers conference.
Largey said Kelly had a choice of either: Howard finding him guilty of his third-degree felony charge of armed aggravated assault and sentence him to a year of house arrest; or, Howard would withhold Kelly's guilt and sentence him to three years of probation.
Kelly said, according to Largey, he'll accept the latter of the options.
It's alleged, according to a report on his April 26 arrest, Kelly shot a 9mm round at his neighbor in the 6500 block of West Gumdrop Court.
Kelly's neighbor was spraying weed killer on his own yard when Kelly fired a gunshot at him from roughly 60 yards away, scaring his neighbor to seek refuge inside his home.
Kelly told a Citrus County Sheriff's Office deputy he was upset with his neighbor because of a prior argument from several hours before.
Howard appointed the Public Defender's Office to represent three defendants in their respective felony cases after their private attorney-in-common was disbarred.
Donna Sue Walsh, 53, of Dunnellon; Jennifer Kimpel, 49, of Crystal River; and Inverness 42-year-old Daniel Woodrow Powell requested public defenders at their hearings Wednesday after Howard told them their Orlando-based lawyer, Justin Infurna, was suspended from practicing law. 
According to The Florida Bar, the Florida Supreme Court on Dec. 28 suspended Infurna, of the Infurna Law Firm, for abandoning his clients' cases, failing to appear for legal proceedings and making misrepresentations to clients and at least one judge.
Infurna, who was admitted in 2010 to practice law in the state, also "engaging in a pattern of verbally attacking" clients, former employees and other lawyers, according to The Florida Bar.