A wellbeing check into a Hernando couple found passed out in a running car led Citrus County Sheriff's Office deputies to seizing half an ounce of fentanyl before jailing the motorists.
Authorities took Michael James Massey, 32, and 35-year-old Destiny Nichole Beasley, into custody the night of Wednesday, Nov. 17.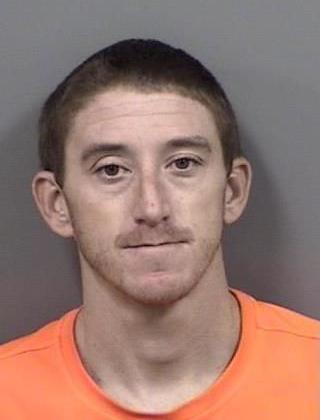 According to arrest reports, obtained Friday, Deputy Troy Taylor responded at around 9:24 p.m. to the intersection of South Crystal Glen Drive and State Road 44 in Lecanto, to check on someone slumped over the steering wheel of a blue Volvo C70.
Taylor arrived to find the vehicle stopped at Crystal Glen Drive with its engine running and still shifted in drive. Taylor also spotted the driver, Massey, flopped forward with his foot pressed against the brake pedal, and the front passenger, Beasley, lying against Massey and the center console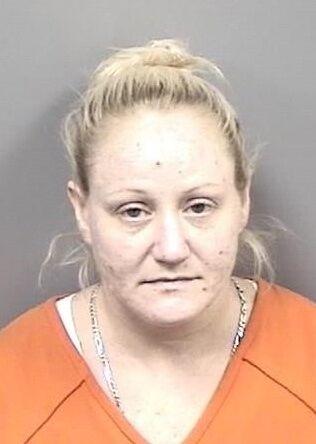 "Both defendants were breathing normal and lightly snoring," the deputy wrote in the arrest reports.
Taylor knocked on the car door, but got no reaction from either Massey or Beasley. Instead, Taylor reached into the vehicle, put it in park, turned off its ignition and shook its occupants awake.
When Taylor identified himself to the disoriented couple, Massey tried to start the car before he got out. Massey stumbled as he exited the vehicle, and Taylor also noticed Massey had slowed speech and small pupils.
Massey told the deputy he wasn't drinking alcohol, according to his arrest report, and said he didn't use any prescribed or illegal drugs since the day before. Taylor observed old and recent needle marks on Massey's right arm.
When Taylor went to get Beasley's identification from her, he spotted a plastic baggie on the driver's seat containing what was later found to be 14.45 grams of fentanyl, prompting Taylor to call for more deputies to respond.
Deputies later found $1,152 in Beasley's possession, according to her arrest report.
Beasley was arrested on a charge of trafficking in more than four grams of fentanyl. Her bond was set at $25,000.
Massey refused to do Taylor's field sobriety tasks, according to his arrest report, and also didn't want to give a urine sample because it would show he used drugs in the past.
Deputies arrested Massey for DUI, driving with a suspended license for failing to pay child support and refusing to submit to urine test with a history of prior refusal. His bond was set at $8,000.