Authorities arrested a Dade City man accused of shooting at two people in Citrus County.
Members of the Citrus County Sheriff's Office's (CCSO's) Tactical Impact Unit and U.S. Marshals Service apprehended 49-year-old Christian Ashley Gard on Tuesday, Jan. 19, in Hernando County, according to a CCSO news release.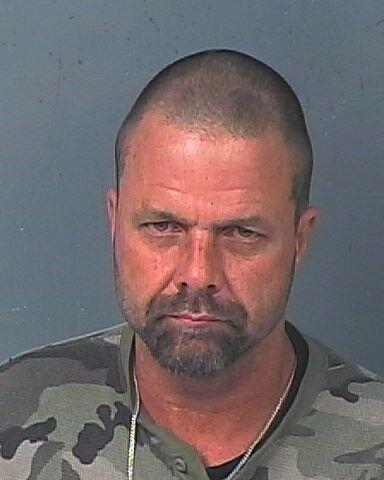 Gard was booked at Hernando County's jail under two counts of attempted first-degree murder and one count of possessing a firearm as a convicted felon.
According to the sheriff's office, the warrant issued for Gard's arrest lists a $55,000 bond.
As of Wednesday afternoon, Gard was still in custody and awaiting transfer to the local jail.
It's alleged Gard fired a shotgun at two men he was arguing with early Jan. 3 in a Floral City neighborhood.
According to the sheriff's office, one man told detectives Gard shot at least four times in their direction, and the other man said Gard pointed the firearm in their direction, but could not fire it.
Neither man was injured, but Gard left the scene before deputies arrived, prompting the sheriff's office and U.S. Marshals Service to search for him.