A Crystal River man was jailed Thursday on charges accusing him of firing a pistol while intoxicated at another person inside a Crystal River-area home.
Citrus County Sheriff's Office deputies responded to a house on the 1800 block of North Nightshade Drive, where a man told them 53-year-old Philip Bivona Sr. shot at him during an argument, according to Bivona's arrest report obtained Monday.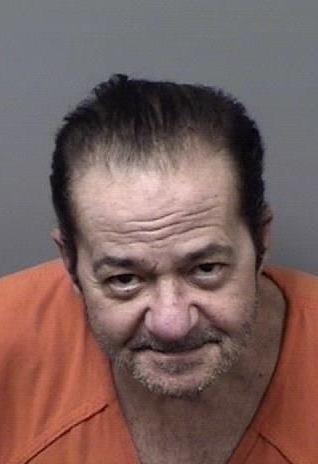 Bivona told deputies in a mirandized statement he wanted to scare the man so he fired two rounds from a 9mm Kel-Tech handgun into the wall about 6 feet from him, according to the arrest report.
Bivona showed deputies the shell casings on the floor as well as the bullet holes in the wall. He also admitted to consuming three beers beforehand, along with prescribed morphine medication and other narcotics, his arrest report states.
Deputies arrested Bivona on charges of aggravated assault with a deadly weapon without the intent to kill and using a firearm while under the influence. 
At Bivona's first appearance in court Friday, a judge set his bond at $5,500 and ordered him not to return to the house or contact the man he allegedly shot at, court records show.