Citrus County Sheriff's Office deputies arrested a Crystal River man for stabbing a woman.
Brett Thomas Carver was booked into the county jail the morning of Wednesday, Feb. 17, under a charge of aggravated battery with bodily harm. His bond was withheld.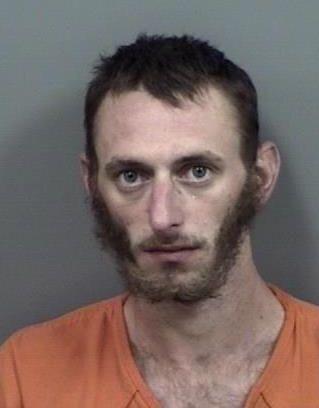 During Carver's first appearance in court on Thursday, according to records, a judge issued the 26-year-old a bond of $20,000, and stipulated Carver to wear a GPS monitoring device if he's released on it.
Carver was also ordered by the judge not to return to the crime scene or have contact with the woman.
According to Carver's redacted arrest report, deputies responded Wednesday to a Crystal River home, where Carver had been living, to speak with the woman and two witnesses who said Carver entered their home through an unlocked door, went into the woman's bedroom and began striking her while she was in bed. 
A man was able to get Carver off the woman, and chase him from the house with a large knife, before the woman discovered stab wounds to her left arm and shoulder.
A witness drove the woman to an area hospital for treatment, according to the sheriff's office.
Witnesses also found a box cutter and other evidence Carver left behind, tying him to the alleged stabbing.
Deputies met with Carver while he was being treated at Citrus Memorial Hospital for a cut to his pinky finger. 
Authorities took Carver into custody for the second-degree felony after taking down his Mirandized statement, which was redacted from the arrest report.