A Crystal River man chose to end his sexual-battery case short of trial Monday morning in exchange for roughly 26 years in state prison.
Michael Lance Trevor Rollen pleaded no contest to four counts of lewd and lascivious battery of a person between 12 and 16 years old, four counts of promoting the sexual performance of a child, and separate counts of lewd and lascivious molestation and having child pornography. 
Circuit Court Judge Richard "Ric" Howard ratified Rollen's plea, pronounced him guilty and imprisoned the 31-year-old to 316.8 months, in accordance with Rollen's plea deal, negotiated by Assistant State Attorney Shannon Schlarf and Assistant Public Defender Luke Waatti.
While there's no probation following his incarnation, Rollen will still have to register as a sexual offender, limiting his living conditions.
Schlarf told Howard that Rollen's punishment was the lowest allowed by his sentencing scoresheet.
However, the prosecutor explained, since Rollen's scored sentence is greater than the 15-year maximum sentence Rollen could receive as minimum, the judge must impose what's in Rollen's scoresheet.
Rollen was scheduled to stand trial next week. If a jury convicted Rollen of all his 10 charges, he faced up to 140 years in prison, according to prior reports.
Citrus County Sheriff's Office authorities apprehended Rollen in April after getting evidence he had an unlawful sexual relationship with a teenage girl since early March, reports show.
Rollen had also photographed and videotaped his and the girl's sexual activity, and saved the images digitally.
"Not only did he traumatize me, he messed me up," the girl said to Howard, reading from a letter. "The only thing that would satisfy me would be if he was sentenced to life or got the death penalty. … I hope he dies in prison."
Inverness man agrees to be sentenced up to 10 years for heroin, fentanyl trafficking
In exchange for a capped sentence, Roberto Eli Ingles, of Inverness, pleaded no contest Monday morning to his two drug-trafficking cases that were set for trial next week.
Howard will sentence the 30-year-old Ingles on Nov. 21 to up to 10 years in prison.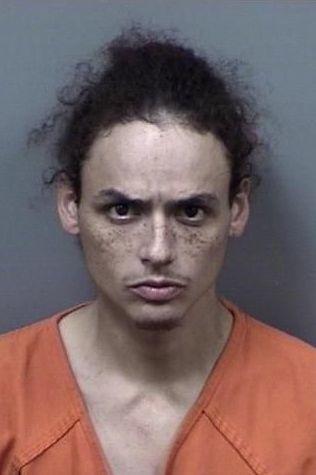 Ingles' attorney, Michael Blackstone, told Howard he and the State Attorney's Office came up with the plea deal. Ingles has one prior felony conviction for possessing oxycodone, and several misdemeanor judgements.
Following a drug raid, Ingles was charged in December with trafficking in 13 grams of heroin, selling marijuana within 1,000 feet of an Inverness daycare, possessing hydromorphone and possessing alprazolam, possessing morphine and possessing drug paraphernalia. 
While Ingles was out on bond, sheriff's office deputies arrested him again during a January traffic stop for having heroin-laced paraphernalia.
During a strip search at the jail, corrections officers found baggies in Ingles' rectum containing 7.21 grams of fentanyl and less than a gram of heroin and methamphetamine.
Ingles was then charged with trafficking in a controlled substance, possessing meth, possessing heroin and introducing contraband into a detention facility.
Trial dates moved for youth coach and prison guard accused of abusing young girl
Kenneth Slanker's trial for the sexual abuse of a young girl over the course of several years was moved to the week of Dec. 9, Howard ruled Monday morning.
Slanker, 42, of Inverness, has a final pretrial court hearing on Dec. 2.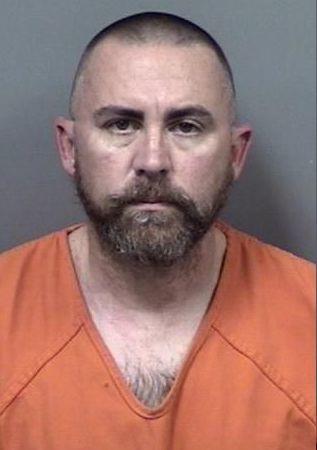 If convicted as charged on any of his six sexual battery charges, Slanker must serve a life sentence. He also faces a third-degree felony of showing obscene material to a minor.
Slanker's accused of abusing a girl, now in her mid-teens, since she was 5 years old and across three different counties. He told sheriff's office investigators he abused the girl between "20 and 25 times" since she was 9, reports show.  
Following his February arrest, Slanker was removed from his assistant coaching position on a local junior varsity football team. He also was a corrections officer at a high-security federal prison in Sumter County.