Ashlee Graham will have to wait until her trial date before she's expected to take a judge's offer of probation to resolve accusations she sexually coerced and molested a teenage boy.
Graham's lawyer, Robert Christensen, told Citrus County Circuit Court Judge Richard "Ric" Howard on Monday, Sept. 13, his 21-year-old Dunnellon client was planning to change her not-guilty plea but she tested positive for COVID-19 on Friday.
"We intended to plea today," he said, "so this is not something we were debating."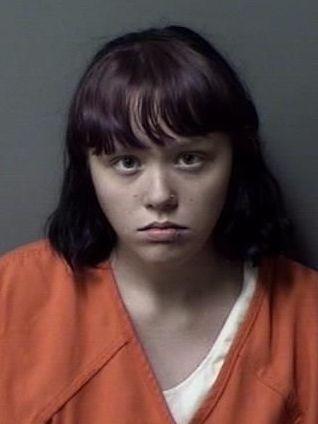 Howard said Graham can announce her new plea at her trial hearing Sept. 27.
"These things happen," the judge said, "these things happen."
It's alleged Graham, in August 2020, sent sexually explicit text messages to a then-13-year-old boy she also had touch her inappropriately.
Graham was arrested in September 2020, and later charged with one count of soliciting a child for sexual conduct, two counts of lewd and lascivious molestation of a child between 12 and 16 years old and three counts of transmitting harmful material to a minor.
A jury conviction would pit Graham up against a prison sentence of up to 50 years.
Prosecutors with the State Attorney's Office asked Graham in March if she would plead guilty to her offenses in exchange for a 42-month prison term followed by two years of sex-offender probation.
During later discussions in his judicial chambers with involved attorneys, Howard extended Graham a plea offer to serve six years of sex-offender probation as a youthful offender. Howard would also adjudicate Graham guilty, making her a convicted felon.
Christensen told the Chronicle Graham was planning on Monday to accept Howard's offer, which was based on Graham's age and nonexistent felony record.
After she was informed of Howard's offer, the boy's mother, who's identity is being withheld to protect her son, has been publicly pleading with the judge to consider incarceration for Graham.
Howard on Monday acknowledged the "public interest" in Graham's case, and asked the boy's mother, who was sitting in the courtroom gallery, to contact the State Attorney's Office for information and support.
Trial on, resolution beforehand possible for man charged with third-degree murder
Howard on Monday left Jason Pounders Sr. on for trial the week of Sept. 27, but the Hernando 41-year-old could resolve his case beforehand by pleading out to accusations he fatally shot a young man on Independence Day with an unlawful firearm.
Pounders' attorney, Assistant Public Defender Charity Braddock, told the judge she and Assistant State Attorney Nicholas Caporicci were in negotiations to possibly resolve her client's case before it goes to jurors.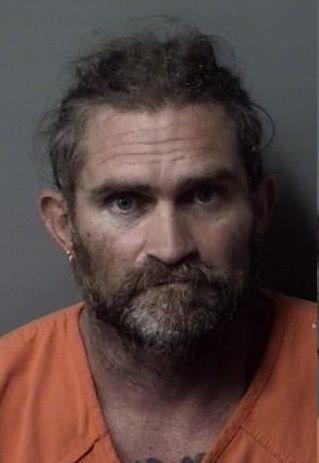 Caporicci said he hasn't extended an offer to Pounders, but is discussing possibilities with the family of Michael James Salas, the 20-year-old Pounders is accused of fatally shooting July 4, 2020, while handling a 12-gauge Ithaca shotgun during a party in Hernando.
"If you have something worked out before then, that's great," Howard said. "You have two weeks to go."
Investigating authorities found the shotgun, which Pounders described as a family heirloom, had a barrel length just under 15 inches.
Florida law states a shotgun — unless it's an antique or federally permitted — can't have a barrel less than 18 inches long.
Florida Department of Law Enforcement firearm examiners also test fired the shotgun, which failed to cycle and eject the shells. 
After his August 2020 arrest, Pounders was charged with third-degree murder involving a firearm, possessing a short-barreled shotgun and possessing a firearm as a convicted felon.
If convicted of the murder, Pounders faces a prison term between 25 years and up to life because the offense involved a discharged firearm that caused a death. Pounders' two other charges each carry a maximum prison sentence of 15 years.
Homosassa man takes plea deal to serve 25-year prison term for molesting girl
Homosassa 52-year-old Harold John Walsh on Monday admitted prosecutors had enough evidence to convict him of molesting an 8-year-old girl, but he didn't admit responsibility for the crime.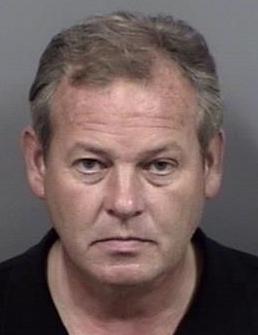 In exchange for a 25-year prison term and a lifetime of sex-offender probation, Walsh announced he was making an Alford plea to charge of molesting a child younger than 12.
Similar to a no-contest plea, an Alford plea — named after Henry Alford's 1963 murder case — is a guilty plea where the defendant does not want to admit to the offense, asserting their innocence.
"It's a best-interest plea," Walsh's attorney, Assistant Public Defender Susan Falardeau told Howard before the judge ratified her client's plea.
Authorities arrested Walsh in November after the girl told investigators he inappropriately touched her. In a phone call surveilled by detectives, Walsh admitted to rubbing the girl's shoulders and kissing the bottom of her mouth, but denied molesting her. 
After serving his prison sentence, Walsh must register as a sexual predator the rest of his life.
Howard granted Walsh's request to have the judge recommend he be imprisoned at a facility for inmates who are either veterans or 55 years and older.