Edward Juan Lynum, the Wildwood 46-year-old accused of threatening four judges while a Sumter County attorney, was found incompetent to stand trial on his felony threat charges.
Citrus County Circuit Court Judge Richard Howard made the ruling Tuesday, May 3, after Lynum's lawyer, Charles Vaughn, and Assistant State Attorney Joseph Church said their respective psychologists determined Lynum wasn't competent to stand trial.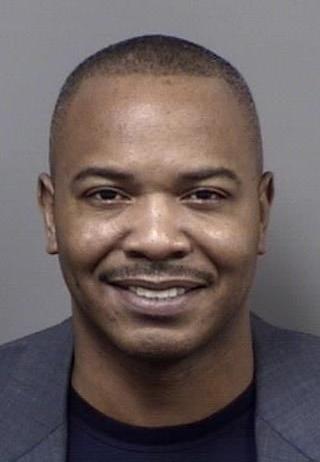 "I have to base my ruling on what they have said," the judge told Lynum, who appeared to court via a live video link from the county jail.
Howard ordered for Lynum to be housed at a state-run mental health facility to be restored to competency before he resumes facing eight counts of issuing threats.
Aug. 23 was scheduled as Lynum's next court date.
"Sometimes it takes at least that long for the restoration to begin," Howard said before asking Lynum if he was taking medication to ease his stressors.
"I have no stress," Lynum replied. "I have no mental issues."
It's alleged Lynum threatened circuit court judges Mary Hatcher, Michelle Morley, Paul Militello and retired judge Daniel Merritt Sr. in social media postings from October 2019 to July 2020, in an attempt to change the ruling of his prior divorce case.
Authorities arrested Lynum Jan. 5, 2021, at a convenience store in his hometown, and the Florida Supreme Court revoked his license to practice law.
Lynum's case was transferred to Citrus County after a judge granted a change of venue. If convicted as charged, Lynum faces a possible prison sentence of between 53 months and 80 years.
Vaughn filed a motion in October to have Howard detain Lynum so he could be evaluated because Lynum refused to be interviewed by Dr. Harry Krop, the psychologist Howard appointed in May to evaluate Lynum.
Howard granted Vaughn's motion, and ordered authorities in November to apprehend Lynum while he was in court, released on bond. Krop later opined Lynum was incompetent.
"There was not an evaluation done by Dr. Krop; I refused everything," Lynum told Howard on Tuesday. "It's a fabrication and it's been reported to the FBI, along with reports against you."
Church said the prosecution's court-appointed psychologist, Dr. Gregory Prichard, was unable to evaluate Lynum because Lynum hung up on their Zoom call.
Prichard was still able to make an opinion Lynum was incompetent after he reviewed Krop's report and the evidence of Lynum's case, Church said.
Beverly Hills man agrees to have judge sentence him up to 12 years to resolve cases
Beverly Hills 19-year-old Samuel William Martin pleaded no contest Tuesday to his three felony cases, accepting Howard's offer for the judge to sentence him June 13 to a prison term of up to 12 years.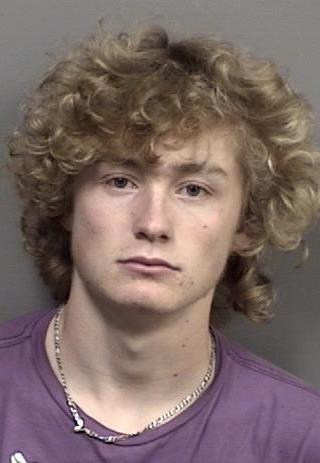 Martin was first arrested July 29 on an aggravated battery charge for striking a woman's leg with a vehicle in the parking lot of the Crystal River Dunkin Donuts, causing minor injuries.
Authorities arrested Martin, who was out on bond, Sept. 5 on sexual-battery and false-imprisonment charges for sexually abusing a woman he also kept from leaving.
Martin was also arrested Sept. 5 on separate charges of possessing child pornography, and lewd and lascivious battery of a girl between 12 and 16 years old.
Expert appointed, bond revoked for Crystal River man accused of inmate's murder
Howard on Tuesday granted Vaughn's request to have a forensic pathologist hired at up to $400 an hour to review the autopsy of Wayne Charles Washer, the Citrus County Detention Facility inmate Demare Tavis Barnes II is accused of fatally striking.
Howard also granted the prosecution's motion to revoke Barnes' bond for the Crystal River 34-year-old's three remaining felony cases.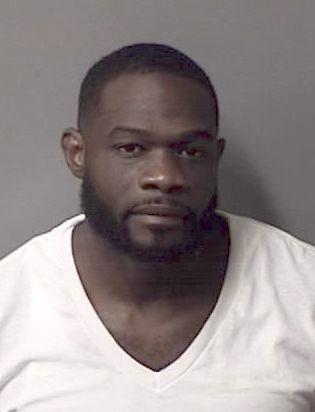 Vaughn said the pathologist was needed to act as an independent medical examiner after questions were raised over Washer's cause of death from December 2020, when Barnes allegedly struck Washer in his head while they were both inmates.
Washer was in custody awaiting the resolution of his assault-and-battery case from 2015.
Barnes has been jailed since his October 2020 arrest on charges of possessing a firearm as a convicted felon, and attempted first-degree murder involving a discharged firearm.
It's alleged Barnes opened fire early Oct. 4 at a man backing out from a parking spot at the Circle K gas station near North Citrus Avenue and West Dunklin Street, outside Crystal River.
During his incarceration, while several other inmates were fighting in a cellblock common area, Barnes allegedly struck Washer Dec. 5 in the head from behind with his fist, pitting Barnes against a second-degree murder charge.
Barnes was sentenced April 27 to five years in prison after he pleaded guilty to two counts of battery for striking a pair a corrections officers March 21 at the county jail, according to court records.
Barnes is also facing an extortion charge for allegedly blackmailing a man in July by threatening to release his purported sex tape, unless he could pay up $3,000.
June 29 was set as Barnes' next court hearing.