A judge put Christopher Eugene Smith's murder case on the fast track, telling the attorney for the Dunnellon man facing the death penalty there's enough time to prepare.
Circuit Judge Richard "Ric" Howard on Monday set Smith's next court appearance for Sept. 25, when Howard ruled for 34-year-old Smith to either schedule a trial or change his not-guilty plea.
"I've got nothing but time for trials," Howard said.
Smith's public defender, Ed Spaight, told the judge that pace is too fast for him to line up witnesses and evidence for not just Smith's trial but also for his sentencing phase, if it comes to that.
"I just don't see it being ready…60 days from now," Spaight said.
Assistant State Attorney Pete Magrino, who filed Smith's death penalty notice last October, said he's fine with Howard's decision.
A Citrus County grand jury indicted Smith and Sara Jane Atwood in September 2018 for the April 2017 premeditated murder of James Thomas Roman and the armed burglary of his home on West Cardamon Place in Lecanto.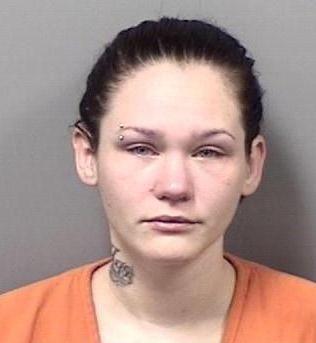 Atwood, 25, of Inverness, has a court hearing on July 15 and a trial scheduled for the week of July 22.
Atwood, a beneficiary of Roman's will, is accused of conspiring with Smith to burglarize the 73-year-old's house, where Smith allegedly strangled Roman to death during the break-in, reports show.
Smith then stole Roman's Nissan pickup truck and led sheriff's deputies and Florida Highway Patrol troopers on a pursuit that ended with his apprehension in Marion County.
A judge sentenced Smith in September 2017 to a year and six months for charges connected with the pursuit. Authorities later extradited Smith to Citrus County last September to face his pending charges.
Smith is also facing charges connected to May allegations he attacked a jail inmate and held a dozen others hostage with a homemade knife. 
Man charged in deadly street racing crash gets court date   
An Inverness man accused of crashing into a vehicle and killing its driver during a street race got another court date.
Joshua Nathaniel Marsden, 24, will appear Aug. 1 for his next appearance before Howard, the judge ruled at Marsden's hearing on Monday.
It's alleged that on the afternoon of Jan. 3, 2018, Marsden was racing against a westbound Chevrolet Corvette on State Road 44 when he lost control of his Nissan 350Z that spun across eastbound lanes of the road and struck a Honda Civic near Arlene Avenue.
Idaisa Baylon, the Honda's 77-year-old driver, died after being transported to Citrus Memorial Hospital. Marsden was transported to Ocala Regional Medical Center for treatment of serious injuries and was released the next day.
After investigating the Florida Highway Patrol troopers arrested Marsden this January on a second-degree-felony charge of vehicular homicide.