Tyler Hopkins was about to leave for dinner from his house near Copeland Park with the mother of his child driving him and their 5-month-old when he heard a tap on his car window.
Hopkins tried to get out of the vehicle parked in a front yard off of Northeast First Street in Crystal River, but the 26-year-old was met with fatal gunfire.
While the shooting continued at around 7 p.m. Feb. 20, 2020, Hopkins' girlfriend was able to exit the vehicle and run over to where the infant was seated, pleading to the shooter as she did.
"Stop DJ, stop," she said, reciting her words to a Citrus County Sheriff's Office detective, "my baby is in the car."
Before running from the scene to drive away in a rental car and start a getaway to Fresno, California, DJ told the woman, "I don't give a (expletive)."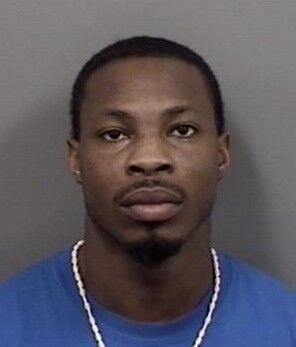 These details of the deadly shooting are documented in the court-filed affidavit the sheriff's office drafted to obtain an arrest warrant for the alleged gunman, 26-year-old David Jerome Lemon Jr.
During its investigation into the shooting, after its detectives found 9mm rounds in a vehicle Lemon drives, the sheriff's office obtained a warrant to arrest Lemon for having ammunition as a convicted felon.
It wouldn't be until Oct. 15 when authorities took Lemon into custody during a traffic stop in Inverness. 
According to the affidavit, Lemon returned to Citrus County from the Golden State after his daughter died in a vehicle crash.
Lemon was released from the county jail Feb. 2 on a $50,000 bond and a GPS device on his person.
Sheriff's office deputies would arrest him for shooting Hopkins on Feb. 4, when detectives submitted their affidavit of investigations for a judge to OK Lemon's warrant alleging premeditated murder, firing a missile into a vehicle and possessing a firearm as a felon.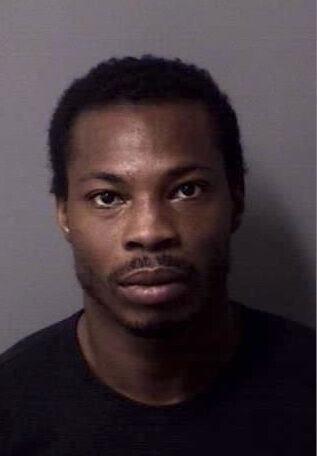 Lemon was jailed without a bond.
Assistant State Attorney Pete Magrino, the prosecutor on the case, said a Citrus County grand jury has yet to indict Lemon for first-degree murder or other companion charges related to the deadly shooting.
COVID-19 is suspending grand jury proceedings, Magrino said, and the chief judge of Florida's Fifth Judicial Circuit, which covers Citrus County, is reviewing the situation weekly.
Magrino said he's hoping to present his evidence and testimony against Lemon to the 21 members of the grand jury by Lemon's next scheduled court hearing on April 7.
Nonetheless, Lemon's attorney filed a written plea of not guilty to his charges on Feb. 10, court records show.
Until grand jurors reach a decision, Magrino won't disclose whether he'll seek the death penalty as punishment for Lemon if he's convicted.
"... Any discussion about a potential penalty is premature," he said.
According to the affidavit, Hopkins and Lemon were going to fight each other the evening of Feb. 20 over a "derogatory" Facebook post Hopkins made about Lemon's girlfriend.
When Lemon didn't show, Hopkins, his girlfriend and their infant child were leaving to eat when Lemon allegedly ambushed Hopkins and shot him.
Hopkins' girlfriend drove him to Bayfront Health Seven Rivers Hospital, where he was pronounced dead.
In speaking with witnesses, sheriff's office detectives learned of Lemon's anger and threats toward Hopkins for having a relationship with his girlfriend, and for Hopkins' family's suspected involvement in a drive-by shooting targeting a relative of Lemon's.
According to the affidavit, the sheriff's office notes it's conducting a investigation into a related drive-by shooting from Aug. 19 at a home off of West Moss Lane in Crystal River.
Search warrants into cellphones and social media accounts revealed a string of confrontational texts between Hopkins and Lemon, which escalated a couple hours before the shooting into a plan to fight each other.
Lemon's cellphone logs also showed his phone at the time of the shooting was using the closest cell tower in Crystal River, less than a mile from the crime scene.
Detectives also found out Lemon's relative rented him a Dodge Charger hours before the shooting, to be returned hours later.
However, the vehicle was turned in "several days after" the shooting to a rental garage in California, according to the affidavit.
Witnesses told detectives Lemon was living out of Fresno, using "burner" or discardable cellphones to contact people without being traced.