A yearlong investigation into the suspicious death of a Lecanto man ended this month with the arrests of a Dunnellon man and an Inverness woman.
Detectives with the Citrus County Sheriff's Office's (CCSO's) Major Crimes Unit served warrants to arrest 33-year-old Christopher Eugene Smith and 24-year-old Sara Jane Atwood for the May 2017 murder of 73-year-old James Thomas Roman, according to the CCSO on Friday.
Smith was charged Sept. 5 with murder while committing a felony and home invasion, and Atwood was charged Sept. 13 with murder while committing a felony and armed burglary.
They are being held at the Citrus County Detention Facility without bond, according to the jail on Friday.
CCSO investigators believe Atwood, Roman's granddaughter who he raised, conspired with Smith to murder her grandfather for financial gain.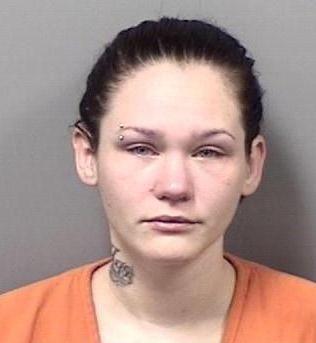 Sheriff's deputies discovered Roman's body during the early-morning hours of May 2, 2017, inside his mobile home at 5281 W. Cardamon Place in Lecanto. According to the Medical Examiner's Office, he died from traumatic asphyxiation.
Police were led back to Roman's house after they had gotten the tag number from Roman's Nissan Frontier pickup, which a deputy lost earlier that morning during a pursuit on State Road 200 near Hernando.
A Florida Highway Patrol trooper later that morning was able to apprehended the truck's driver, who was Smith, after a brief pursuit in Marion County. 
Smith was charged with fleeing and eluding, driving with a suspended license as a habitual felony offender, resisting without violence and reckless driving. 
A judge sentenced Smith in September 2017 to serve a year and six months in state prison, according to the Florida Department of Corrections. Smith was afterward extradited back to Citrus County on Sept. 5 to face his latest charges, according to the CCSO.
"Persistence and hard work is what made these arrests possible," said Brian Spiddle, captain over  the CCSO's Criminal Investigations Division. "Our detectives never stopped putting the puzzle together on this case."
Police served Atwood's arrest warrant while she was jailed for failing to appear in court on unrelated charges of driving with a suspended license.