Citrus County Sheriff's Office deputies arrested a Citrus County woman Wednesday charging her with domestic battery.
Deputies arrested Jamie Nicole Teti, 33, after arriving at her home and the victim telling the investigating deputy that Teti scratched his arm and hit him in the head, according to the arrest report.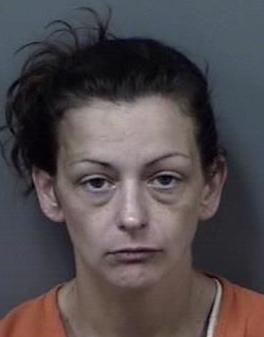 He told the deputy he tried leaving an apartment and get into his vehicle, but she followed him and started attacking him again. The deputy reported seeing scratches on the victim's arm and stomach, according to the arrest report.
Originally, Teti told the deputy that the victim had attacked her by grabbing her hair and throwing her to the ground, injuring her toe.
She later changed her story and told the deputy she grabbed the victim's arm trying to take away his vehicle keys so he could not leave and that she injured her toe in the scuffle, according to the arrest report.
Because Teti continuously engaged with her victim and changed her story, the deputy reported he arrested Teti charging her with domestic battery. There is no bond because of the nature of the charges.
Dunnellon man faces drug charges while awaiting trial on unrelated battery and robbery charges 
A Dunnellon man faces charges of possessing methamphetamine and habitually driving without a valid driver's license.
During the time of his arrest by Citrus County Sheriff's deputies, the man was free on bond following his arrest last year on charges of aggravated battery resulting in great bodily harm and participating in a strong arm robbery.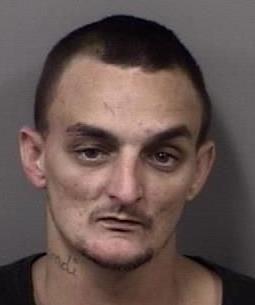 A Citrus County Sheriff's deputy arrested Anthony James Knowles, 29, of 9329 N. Unicorn Point, Dunnellon, on Wednesday, Aug. 5, 2020 after a traffic stop, according to his arrest report.
The arresting deputy reported he saw a blue Jeep on North Citrus Springs Boulevard turning onto North Elkcam Boulevard, according to the arrest affidavit. Following the Jeep, the arresting deputy saw that the Jeep's license plate had expired a month before, according to the arrest report.
When the deputy stopped Knowles, Knowles told the deputy his driver's license might be suspended, according to the report. The deputy processed the driver's license and determined it was not valid. Citrus County court records also show that he had been stopped and charged with driving without a valid license in May 2020 and February 2019.
The deputy also found a plastic bag hidden in one of the air conditioning vents. Inside the bag, the arresting deputy found a crystal substance later identified as methamphetamine, according to the report.
The report stated Knowles admitted to the deputy he had recently bought the illegal drug.
The deputy arrested and charged Knowles with possession of a controlled substance and for habitually driving with a suspended license.