Citrus County Sheriff's Office deputies apprehended an Ocala man wanted out of Marion County for allegedly striking a woman while kidnapping her from another vehicle.
William Thomas Lindo II, 20, was jailed Monday, June 22, 2020, on an Ocala Police Department warrant charging him with burglary of a conveyance, battery and kidnapping.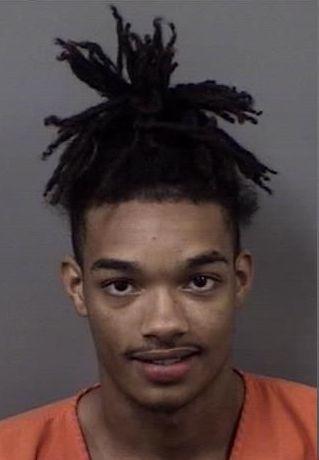 Lindo's bond, according to his arrest affidavit report obtained Monday, June 29, 2020, was set at a total $55,000.
He was denied bond for his alleged battery as it was domestic in nature.
According to the Citrus County Detention Facility on June 29, no date has been scheduled to transport Lindo to Marion County's jail.
According to the report, Ocala Police Department officers pulled Lindo over near the Pine Plaza Shopping Center, where three people met with Lindo to drive his white Ford F150 pickup truck.
Due to issues between Lindo and two of the women who arrived at the traffic stop to help him, a third person agreed to drive Lindo to the Paddock Mall while the women followed.
Once at the mall, according to the arrest report, Lindo exited his truck, opened the door of the women's vehicle, grabbed its passenger by her shirt collar and pulled her out, causing her head to strike against a pillar.
Lindo then picked the woman up and pushed her against the vehicle, denting it, before forcing the woman into his pickup truck. 
When the woman tried to escape, Lindo struck her in the face, before driving away, according to his arrest report.