After COVID-19 erased James Michael Touchton's date to stand trial on capital child-sex allegations, the Dunnellon 39-year-old's legal battle continues with upcoming motions.
At Touchton's hearing Tuesday, April 6, his lawyer, Dale Merrill, told Citrus County Circuit Court Judge Richard "Ric" Howard she wants the judge to approve three legal requests centered on her client's eight felony charges alleging he strangled and sexually battered two young girls.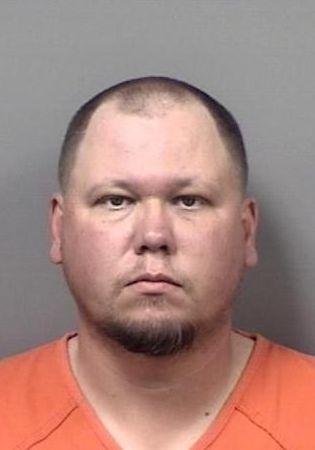 It's alleged Touchton, who worked as a corrections officer at a state women's prison in Ocala, abused the girls in the year preceding his March 2019 arrest.
Touchton, who's denied the allegations, has been incarcerated at the county detention facility without a bond since he was arrested, and appeared to his recent court hearing via a live video feed from the jail.
If convicted of his sexual battery charges, Touchton must serve a mandatory sentence of life in prison.
Touchton's trial was scheduled for the week of Feb. 15, but Howard approved Merrill's motion to have Touchton's case removed from the judge's trial docket because of COVID-19.
Merrill said two of her pending motions deal with obtaining the girls' mental health records and physical examination photographs taken during and after their interviews with investigators.
Assistant State Attorney Debra Munchel said she will resend the confidential images to the defense team's doctor, but she will argue over the release of the mental health reports.
Merrill said her third motion asks Howard to allow the deposition of a child witness who, according to the lawyer, overheard one of the girl's disclose Touchton's alleged abuse.
Munchel told Howard she's not listing the child as a witness.
"We should have a right to the first-complaint witness," Merrill told Howard. "We should have the ability to depose the child to see what she knows."
Howard said he'll hear the attorneys' arguments during Touchton's next court appearance on May 20.
"At least I have an idea of what the motions will be," he said.
Howard also said his 40-year prison offer to Touchton was still open to take in exchange for Touchton's plea change. 
However, the judge noted, Munchel would have to amend her capital charges to lesser offenses in order to warrant the more lenient punishment.
Man's murder, attempted-murder cases continued 
Another court hearing date of June 1 was set for Demare Tavis Barnes II, the Crystal River 33-year-old facing charges of murder and attempted murder.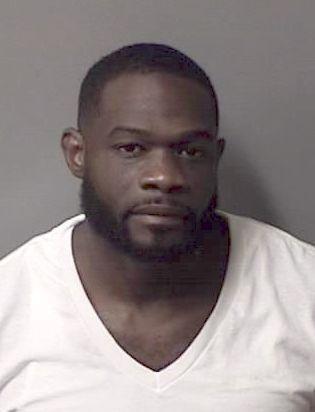 Howard made the scheduling Tuesday after Barnes' lawyer, Charles Vaughn, told the judge he plans to wrap up his remaining witnesses depositions by April 27 for his client's two felony cases.
Barnes was arrested in October for shooting at somebody driving away from the Circle K gas station at North Citrus Avenue and West Dunklin Street outside of Crystal River.
He faces charges of attempted first-degree murder with a discharged firearm and possessing a firearm as a convicted felon.
While in custody at the county jail in December, Barnes allegedly struck inmate Wayne Charles Washer to death. Washer, a Crystal River 53-year-old, was in jail custody awaiting the resolution of his assault and battery case from 2015.
Barnes faces a charge of second-degree murder in that case.
Child-pornography case continued, awaiting digital-forensics report
Howard on Tuesday continued Patrick James Crocker's child-pornography case for a June 1 hearing, giving attorneys time to await a detailed report of the Floral City 35-year-old's alleged downloads of illicit images.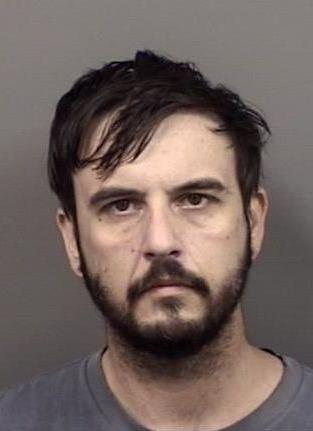 Munchel and Crocker's attorney, Sarajane Olson, told Howard the Florida Department of Law Enforcement (FDLE) has yet to release its "extraction document," which will outline the dates, sources and contents of Crocker's downloads.
"They'll get a report of everything that's on the computer," Munchel said.
Olson said without the report and its findings, case proceedings are stalled.
"At this point," she said, "We can't do that much more…"
Howard pressed Munchel and Olson on why FDLE has yet to produce the document after Crocker's November arrest.
"How busy are they, don't they just hit a button?" the judge asked the prosecutor and defense lawyer. "I don't know how these things work — that's I'm relying on you to tell me…Nothing takes a year … I just want to make sure this young man has some idea what's he facing."
Olson said FDLE investigators have to scour through three computer hard drives.
"It's not just a matter of pushing a button," she said.
Crocker is charged with 26 counts of possessing 10 or more images of child pornography, with each count punishable to up to 15 years in prison.
Following an undercover operation into identifying internet users sharing child pornography, FDLE investigators connected Crocker's IP address from his home to a source of shared child pornography.
During a preliminary search of Crocker's computer, FDLE came across more than 200 video files and titles relating to child pornography, depicting children between 6 and 12 years old.