Expected charges have yet to be announced for a Pasco County man authorities say led them on a short, high-speed chase in Beverly Hills and caused a three-vehicle crash.
Jermane Cross was still in hospital Monday, Sept. 13, being treated for injuries he suffered from after the 8:10 p.m. collision Friday at the junction of county roads 491 and 486, according to the Citrus County Sheriff's Office (CCSO).
CCSO spokeswoman Alexandria Perkins said Monday charges are still pending against the 23-year-old from Trinity. 
Florida Highway Patrol (FHP), according to a report obtained Monday, already cited Cross for failing to obey a red traffic light when he drove a red Chevy Camaro into the intersection at an estimated speed of 100 mph.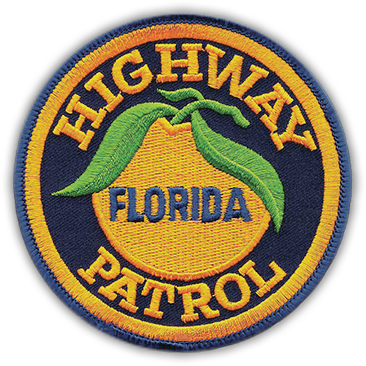 CCSO deputies, according to the agency, were pursuing Cross after he drove away from a traffic stop near the intersection of C.R. 491 and North Modelwood Drive, roughly two miles north of the crash scene.
Deputies called off their chase because of its high speed, but the Camaro traveled on and into the intersection.
According to FHP, the Camaro collided with the front-left side of a red Toyota turning left onto C.R. 491 from eastbound lanes of C.R. 486. 
Afterward, the Camaro, continuing south, struck a gray Kia Soul turning left on C.R. 491 from westbound lanes of C.R. 486. It then spun out of control, split a street sign in half and came to rest at Wawa's driveway with C.R. 491.
Deputies apprehended Cross, who, according to CCSO, tried to run away but was slowed by his injuries.
Cross told authorities in a statement he was trying to escape police because he had a gun in his car, and thought he would get into trouble, according to FHP's report.
During a search of the Camaro, CCSO deputies found a trafficking amount of methamphetamine, marijuana wax and a pair of firearms.
Emergency responders airlifted Cross and the Kia's driver — a 71-year-old Hernando woman — to Ocala Regional Medical Center to be treated for incapacitating injuries, according to FHP.
Nature Coast EMS transported Cross' passenger, a 24-year-old Trinity man, to Bayfront Health Seven Rivers for possible injuries. Medics didn't transport the Toyota's driver, a 20-year-old Beverly Hills woman, to hospital for her possible injuries.