After apprehending a person of interest in the deadly shooting of Tyler Hopkins in a Crystal River neighborhood, local authorities are looking for more evidence to strengthen their case.
"To the members of the Copeland Park community and Mr. Hopkins' family, the Citrus County Sheriff's Office wants to bring you justice for your loss, but we need your help," Sheriff Mike Prendergast said in a release. "It is your knowledge, tips and information that will help detectives build a rock solid case, which can then be brought before a judge. If you know anything, please speak up."
Members of the sheriff's office and the U.S. Marshals Service on Thursday, Oct. 15, 2020, apprehended David Jerome Lemon Jr. near County Road 486 and North McGee Drive in Hernando.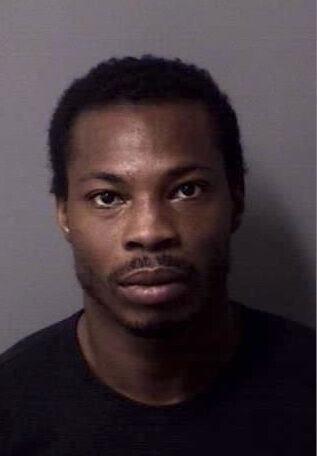 Lemon, 26, of Crystal River, was arrested on a warrant charging him with possessing ammunition as a convicted felon. He was booked at the county jail without bond.
Lemon is also a suspect in the fatal, Feb. 20, 2020, shooting of 26-year-old Hopkins near Copeland Park. No other injuries were reported.
Sheriff's office deputies responded to a report of gunfire off of Northeast First Street near Copeland Park, where witnesses said they saw a man running from the source of the gunshots.
Deputies later discovered Hopkins was shot in his yard before his girlfriend drove him to Bayfront Health Seven Rivers Hospital, where he was pronounced deceased.
Lemon was then identified as a person of interest in the shooting, and an arrest warrant was issued for him for unlawfully carrying ammo. 
According to Citrus County court records, Lemon has been convicted in two separate felony cases for possessing more than 20 grams of marijuana (a third-degree felony) in 2013 and 2016.
Asked when Lemon could be charged in connection with Hopkins' death, sheriff's office spokeswoman Brittney Carman said Friday the agency's investigation is still ongoing.
Those with information about the shooting can contact the sheriff's office at 352-249-2790 and ask for the agency's Major Crimes Unit.
Tipsters can also remain anonymous and be eligible for a cash reward by calling Citrus County Crime Stoppers at 888-269-8477.